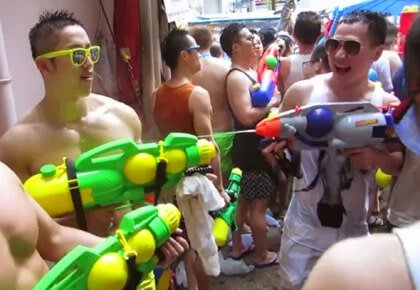 Top 10 Tips For Songkran
SongKran sees millions of Thais and foreigners take part in one enormous, high-spirited water fight.
In the middle of April, wet and wild celebrations are held throughout the entire country of Thailand to celebrate the Thai New Year.
The focal point for celebrations are the massive, free street parties held in every city and town up and down Thailand.
This year, the annual gCircuit SK13 dance festival runs from April 12th-14th.
Top Tips for Songkran First-timers.
1 - You're going to get very wet.. soaked. Don't wear anything that can be damaged by water.
2 - Wear a T-shirt and beach shorts to the street parties. Remember: light-coloured T-shirts are likely to become transparent when wet.
3 - Buy a waterproof pouch for your mobile phone & cash. These are sold on almost every street corner in Thailand in the days running up to Songkran.
4 - Best not to wear any jewelry or expensive watches during the street parties.
5 - Try to keep water out of your eyes, ears and mouth. At the first sign of an ear or eye infection, head to a pharmacy.
6 - Buy a water gun from a street vendor. Test before you buy. Get a water gun with a large water reserve and long range.
7 - Keep plenty of small change handy (10 baht coins) to buy water refills.
8 - If you are planning to attend the gCircuit SK parties in Bangkok, buy tickets well in advance. The incredibly popular pool parties always sell out fast.
9 - Book hotels and flights early. In particular, internal flights within Thailand, immediately before and after Songkran, are often fully booked. Check our list of top Bangkok hotels for gay travelers.
10 - Popular gay bars, clubs and saunas in Bangkok are likely to be extremely busy. Arrive early or expect a long queue.
Watch videos from previous Songkran's..
Two-time Emmy Award winner Editor Kris Trexler has bravely taken the risk of getting his video camera soaked and record all the fun.
If you've never experienced SongKran and the famous gCircut parties, then Trexler's fabulous videos are going to whet your appetite! Click here.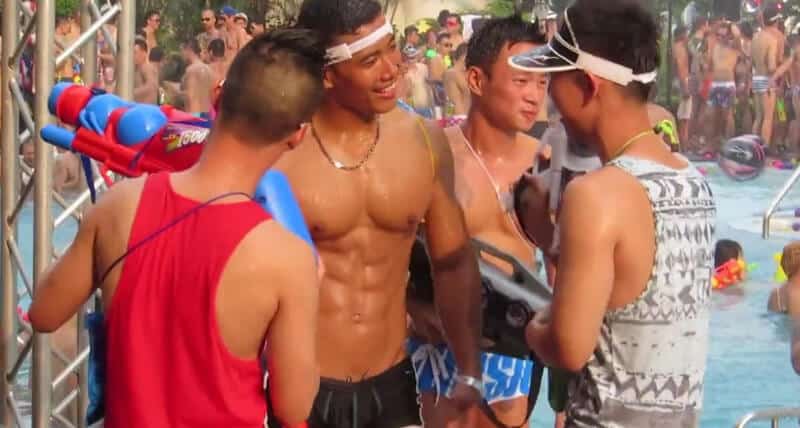 Last updated: April 4, 2019
Join the Travel Gay Newsletter
More Gay Travel News, Interviews and Features
The Best Tours In Bangkok
Browse a selection of tours in Bangkok from our partners with free cancellation 24 hours before your tour starts.
The best experiences in Bangkok for your trip