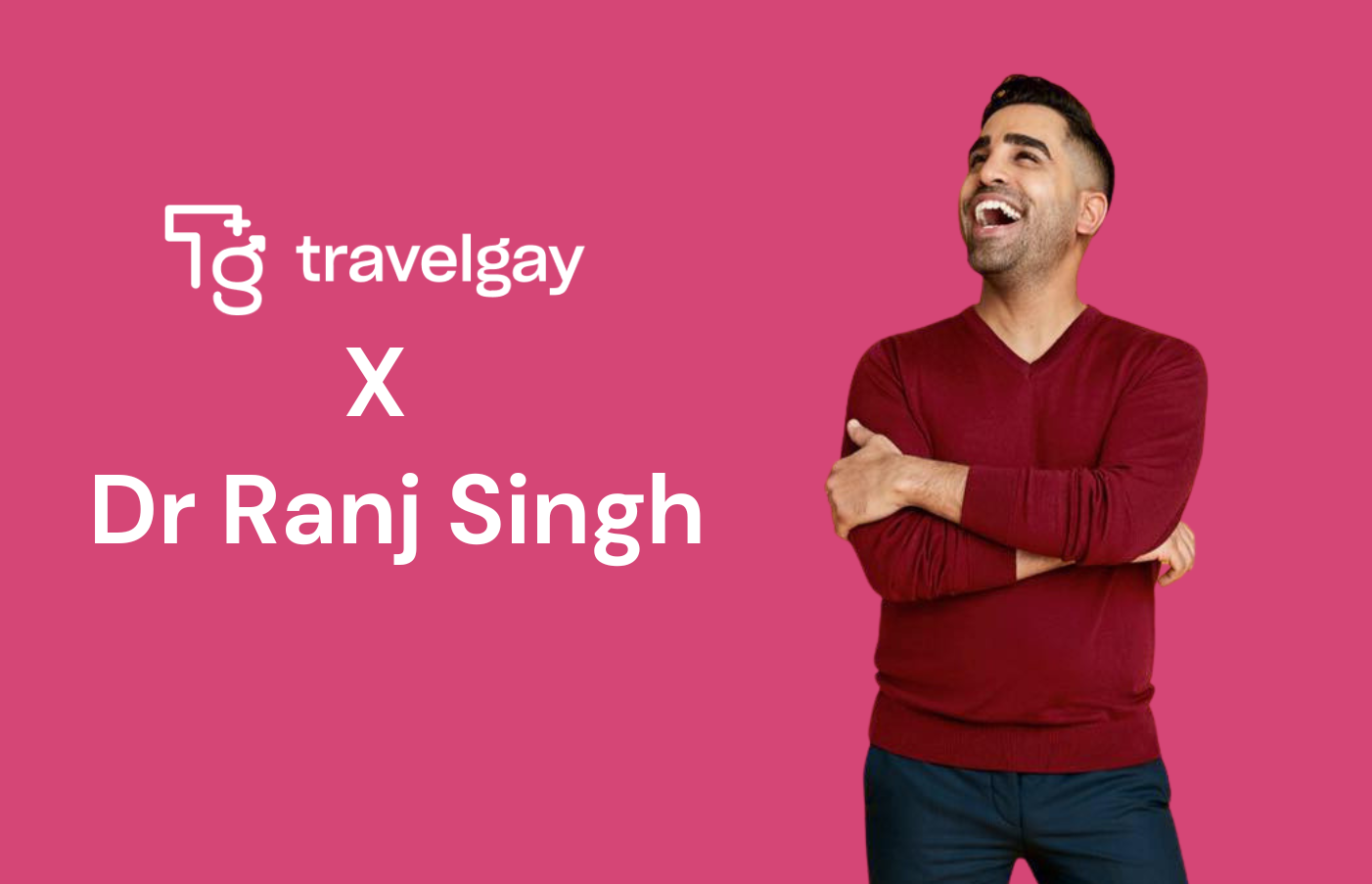 Travel Gay Meets Dr Ranj Singh
"This isn't our first pandemic," reminded Dr Ranj Singh during his interview with us. When does the television doctor expect we will be able to travel again?
Television doctor Dr Ranj Singh has spoken to Travel Gay about his travel experiences as well as saying that LGBT+ people should know better than to travel to circuit parties during a pandemic.
In an interview with our Editor-in-Chief Darren Burn, Dr Ranj Singh spoke of his concern of those in the LGBT+ community who have chosen to travel to parties in places like Mexico.
When asked his view on those deciding to travel internationally to big events, "As LGBT+ people we should know better. This is not our first pandemic," Dr Ranj said. "We have just as much a part to play in controlling this pandemic. And I know it's difficult for everybody. I know for many people who are stuck indoors it may not be the safest place for them. But that does not excuse us bending the rules, putting ourselves, those around us and the locations we go to at risk. We should know better, we should do better and we have a part to play in helping during this pandemic."
Watch the full interview
He continued: "We are as a community subject to so many challenges and discrimination that we need to stick together, we need to support each other. That support that we give ourselves as a community is like a second family. This isn't the first disagreement we've had. There's still a lot of discrimination in the community we need to tackle, especially when it comes to things like race."
"There are some of us who are trying to be extremely responsible, and there are some of us who feel like we can bend the rules and that's not fair, because that affects everybody. You aren't just making that decision for yourself. The decisions we make right now they are for everybody and we have a responsibility."
Listen as a podcast
Dr Ranj also has had a chance to reflect on himself because of the pandemic, saying that as he lives alone it's given him an opportunity to slow down and spend time with himself.
"I've spent a lot of time by myself in this pandemic as I live by myself. When everything started to shut down and we were told to stay at home is that I slowed down," Singh said. "Before this I was running around like a headless chicken, going to events and parties, having fun and going out with friends. But I never really stopped and spent time with myself. It made me be a bit more mindful about what do I need to do, what do I want to do and what can I do without? It was a real rebalance for me and I found it really beneficial."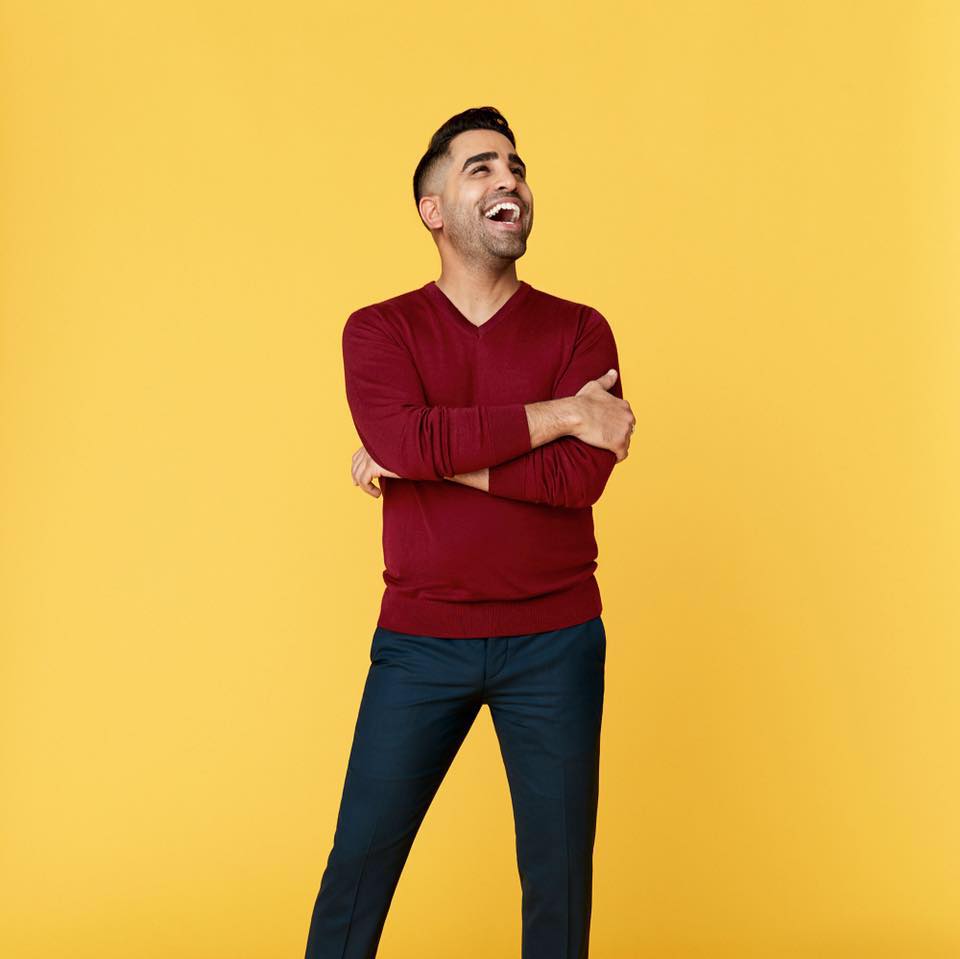 When it comes to travel, Dr Ranj has a fair few fun experiences under his belt.
"I went to Sydney for New Year's when Kylie was celebrating her 25 year anniversary and she hosted this big event at Sydney Harbour. I was partying with Kylie, watching the fireworks, listening to her song Timebomb. I had an amazing time and it's something that you can never do again".
He also had a chance to visit New York in 2019 for World Pride. "I love New York, it's one of my favorite cities and now we're in Biden's America it's going to get even better. Going to World Pride and seeing everyone celebrate diversity, inclusion and having fun and love, that was a really special experience for me."
Like most gay men travelling, Dr Ranj says he's travelled with same-sex partners before and felt conscious. "You are conscious of how you may be perceived. Can you hold their hand when you walk down the street? Are you allowed to show affection in public?. I've been to parties and clubs where the crowd isn't particularly diverse and it makes you conscious of what you look like and your background."
Dr Ranj had to cancel trips to both Mykonos and Brisbane in 2020, but says he hopes to travel again in 2021, with plans to visit Ibiza for a big drag event this summer. "I'm hoping by then we'll be allowed to travel, it'll be safe and we'll be able to enjoy it and have a good time... if it's safe to do so".
When we asked Dr Ranj if he could see a way out of this, he felt confident. "Definitely. The more we obey the rules right now the quicker we can get to some modicum of normality. But if we don't obey the rules this whole thing lasts longer and so do the restrictions. There's real hope on the horizon with new treatments, the vaccines and their roll out, we can only be in a better position. I'm hopeful that this summer we might have a degree of freedom. There will still be restrictions to some extent, we won't be able to do what we used to do, but it will be a step wise approach."
In a message to give us all hope, Dr Ranj said: "We will definitely get back to being able to be close to people we love and our friends and being able to hug - and more if you want to do that!"
Join the Travel Gay Newsletter
More Gay Travel News, Interviews and Features
The Best Tours In London
Browse a selection of tours in London from our partners with free cancellation 24 hours before your tour starts.
The best experiences in London for your trip