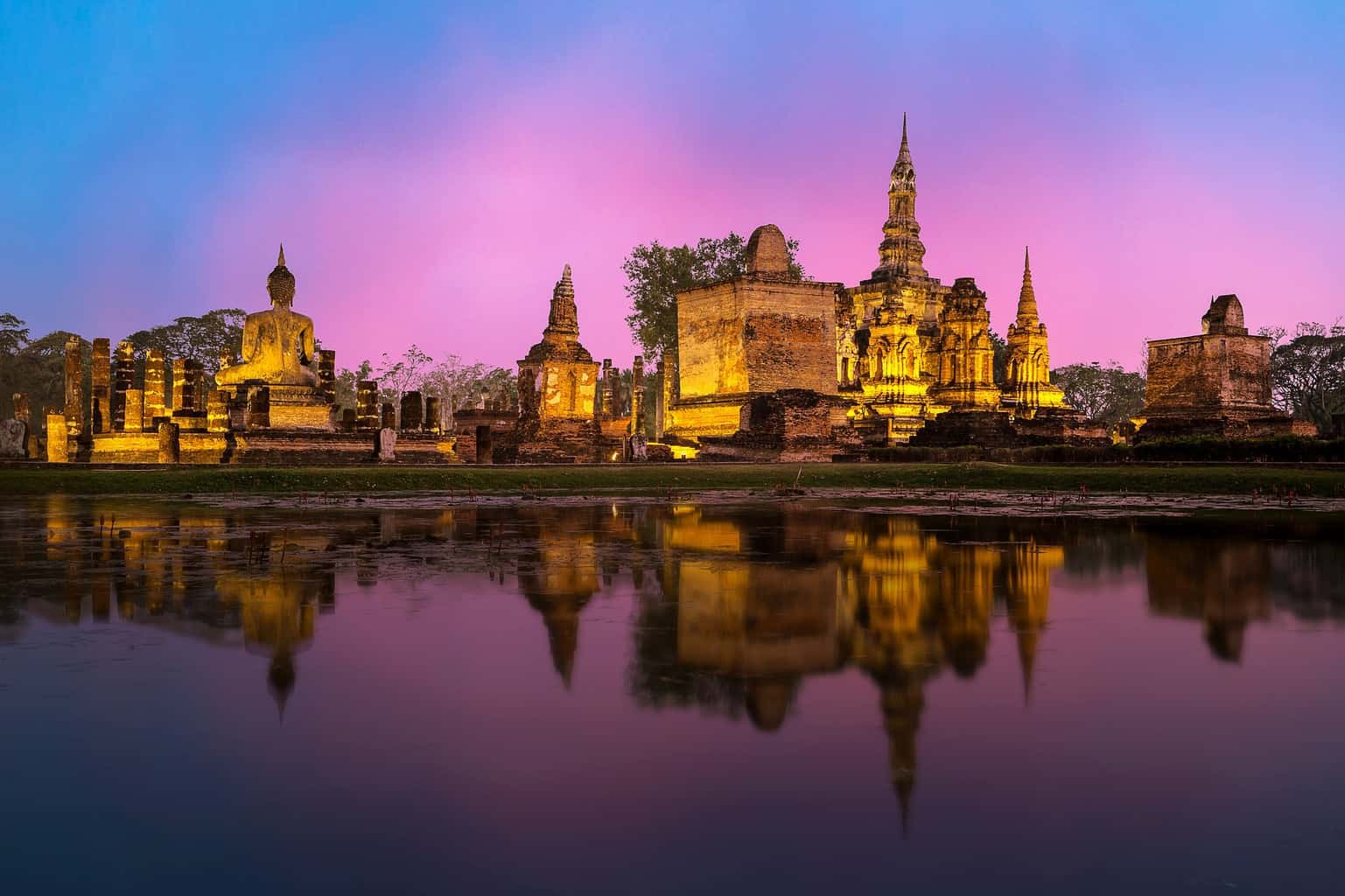 Explore The Ruins of Ayutthaya
Discover the second capital of Siam
Ayutthaya, or Phra Nakhon Si Ayutthaya to give it its full name, was the second capital of Siam. It flourished for four centuries until it was partly destroyed by the Burmese in 1767. The city was largely abandoned after that. It exists today as an archeological ruin.
There's something quite enticing about abandoned cities. Ayutthaya was once a major site of commerce and worship. The monumental temple remains are a testament to Ayutthaya's illustrious history.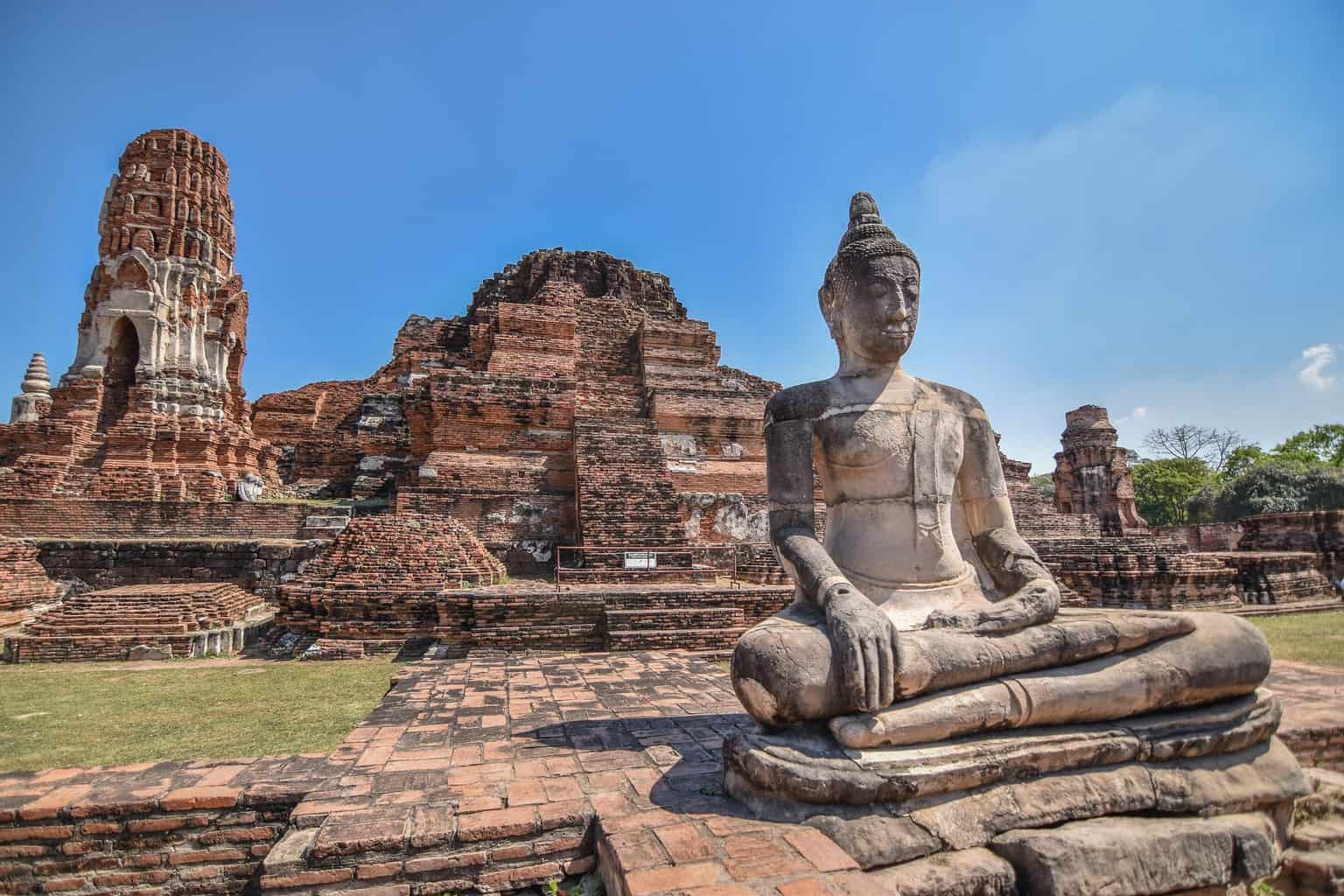 History of Ayutthaya
What is now Thailand was known as Siam for most of its history. The history of Siam is well preserved as it was never successfully colonized, despite the best efforts of the French and the British. The city of Ayutthaya was founded in 1350 and it was Siam's second capital. It evolved into a major commercial hub. The city was built with sophisticated urban planning methods. It was equidistant between China and India and well defended by moats and its strategic location.
Following the collapse of Angkor, Ayutthaya became more influential. Traders came from far and wide to do business in Ayutthaya. You can see many foreign influences in the architecture and art that remain. Ayutthaya sent diplomats to represent Siam's interests at the major courts of Europe in the Early Modern period. The Ming Dynasty also sought to exert colonial influence over Ayutthaya.
The city experienced a Golden Age under the reign of King Narari (1656 - 1688). Ayutthaya would ultimately depart from history in 1767, following the Burmese invasion. The most spectacular remains of Ayutthaya are the monasteries, Buddha statues and royal buildings.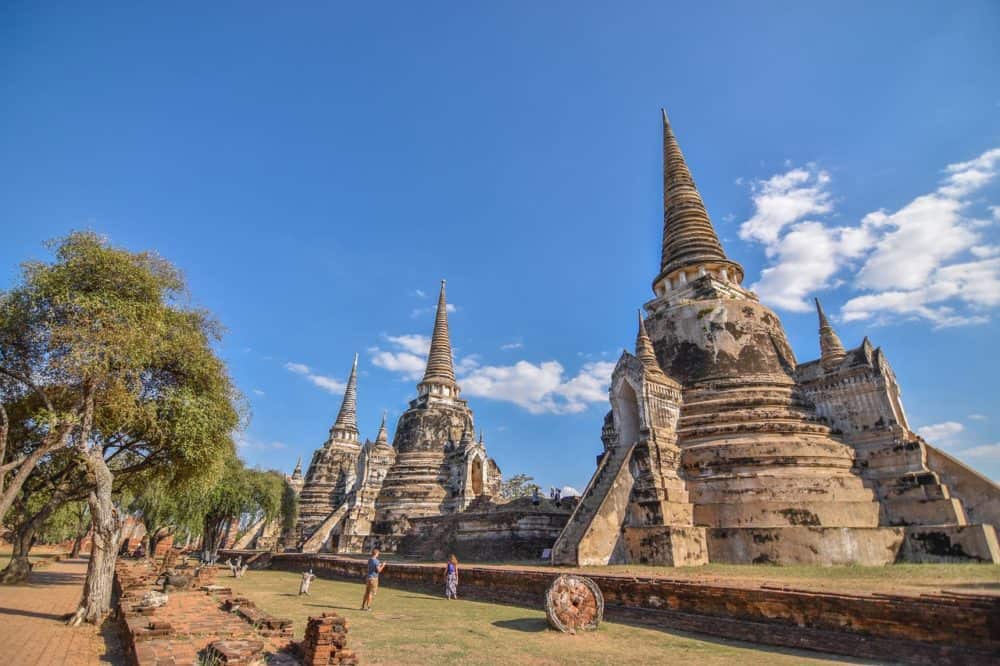 Is Ayutthaya worth visiting?
Ayutthaya is definitely worth visiting. It's just an hour away from Bangkok and it's considered to be one of Thailand's greatest tourist attractions. Ayutthaya is of especial interest to history buffs. That being said, even if you're not, the great temples, reliquary towers and ruined buildings are fascinating to see. It'll take around 90-minutes to get to Ayutthaya from Bangkok. You can take the skytrain to Mo Chit and then take a taxi or bus direct to Ayutthaya. It's an easy trip and well worth adding to your itinerary. You can do it in a day trip or spend a night or two in Ayutthaya.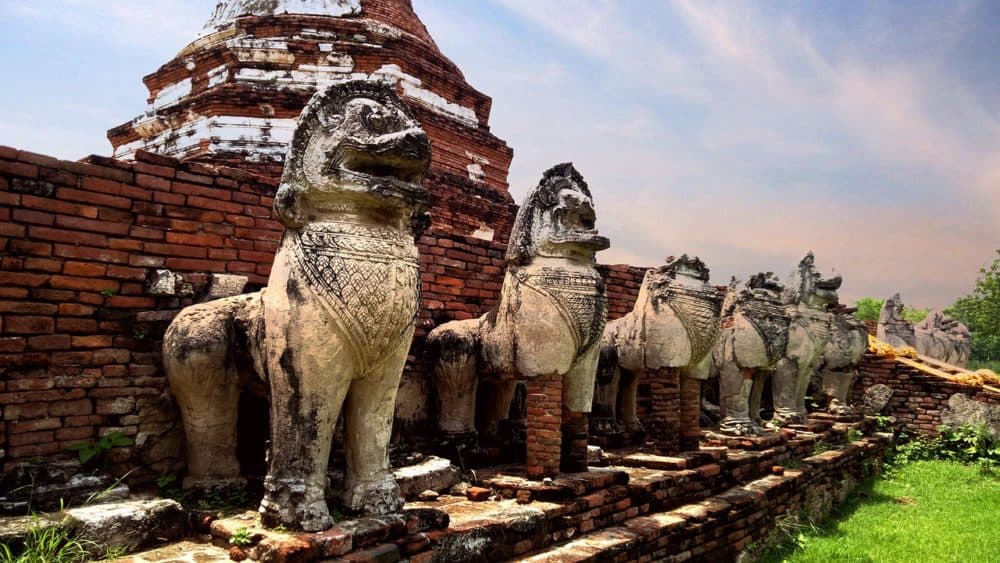 How to get around Ayutthaya
Within Ayutthaya City you'll find Ayutthaya Historical Park, a UNESCO World Heritage Site - this is the party you want to visit. Tickets for entry are not expensive. You can get around Ayutthaya by enlisting a tuk-tuk driver - be sure to tip them if you do. You can also rent a bike or walk. You'll find tuk-tuk drivers at the station when you arrive.
It's likely to be hot and you'll be walking all day so wear comfortable clothes. There's no dress code but don't wear clothes that are too revealing if you want to enter the temples. These temples are considered to be very holy sites, so a skimpy crop top isn't a good idea.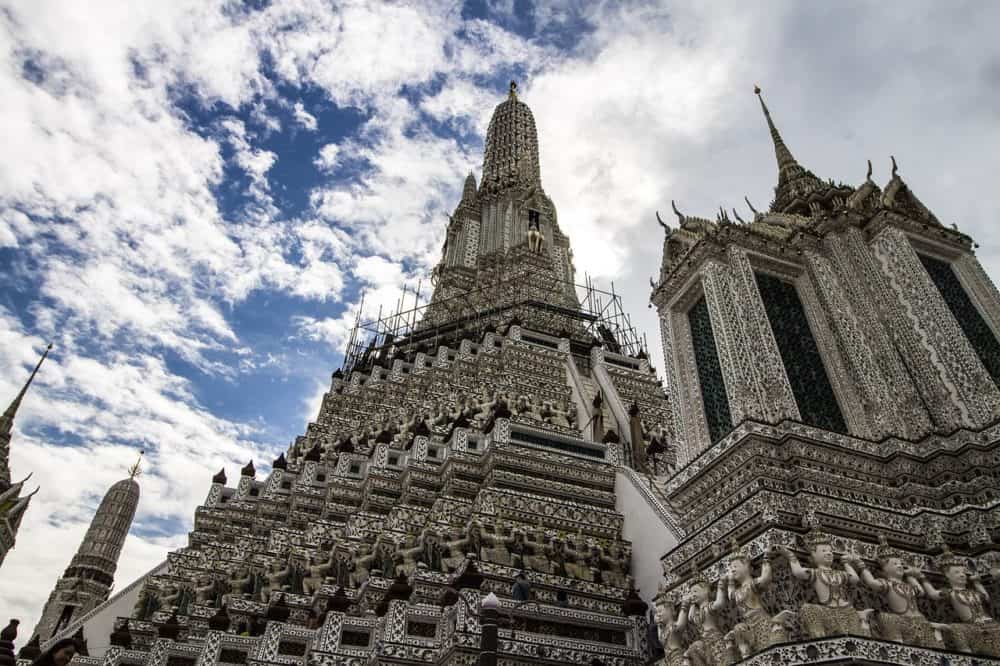 Highlights of Ayutthaya
Ayutthaya is huge so you can't see it all in one trip. There are some highlights you definitely won't want to miss. Wat Chaiwatthanaram is one of the most striking Buddhist temples in Ayutthaya. The chapels are joined by secret passageways covered in sacred paintings. There are hundreds of buddhas surrounding this temple.
Wat Lokaya Sutha is also unmissable. Here you'll find the famous Reclining Buddha. The remains of the monastery are quite spectacular.
A great place to start your journey is Ayutthaya Historical Park. This is where you'll find 67 temples and other ruins. This was the heart of the city before it fell. It's one of the most enigmatic and culturally significant sites in all of Thailand.
Join the Travel Gay Newsletter
More Gay Travel News, Interviews and Features
The Best Tours In Bangkok
Browse a selection of tours in Bangkok from our partners with free cancellation 24 hours before your tour starts.
The best experiences in Bangkok for your trip