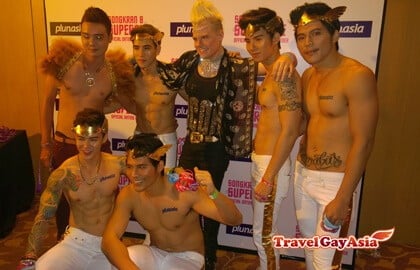 Happy SongKran!
gCircuit is one of the most highly anticipated gay dance festivals in Asia.
This years event kicked off in style with a fabulous Fairytale party. DJ Joe Gauthreaux (US), DJ George Leong (SG) kicked off this opening party.
Join the Travel Gay Newsletter
More Gay Travel News, Interviews and Features
The Best Tours In Bangkok
Browse a selection of tours in Bangkok from our partners with free cancellation 24 hours before your tour starts.
The best experiences in Bangkok for your trip