Richard E. Grant: "Playing a drag queen gave me sleepless nights"
We caught up with Richard E. Grant to discuss the film adaptation of Everybody's Talking About Jamie.
Richard E. Grant is one of the UK's most celebrated actors. He received an Oscar nomination for playing a gay man in Can You Ever Forgive Me? and secured comedic immortality when he starred in Withnail and I.
His latest role may well be his most daring yet. He will dance, sing, brave a Sheffield accent and get into drag for the very first time in the film adaptation of Everybody's Talking About Jamie.
The musical became a huge hit in the West End. A film adaption was inevitable, and having seen it we can vouch that it's a fun-filled watch!
The stage version was inspired by a 2011 television documentary called Jamie: Drag Queen at Sixteen, directed by Jenny Popplewell, about a boy named Jamie Campbell in a small ex-mining town in England building up the courage to tell his classmates that he wants to be a drag queen. His dream is to show up at the prom in drag. It's like Billy Elliot, only far more fun and far more camp.
We caught up with Richard E. Grant himself to find out more about his role in Everybody's Talking About Jamie.
Loco Chanelle must be an amazing character to play?
"Absolutely amazing because he goes from being this downtrodden old has-been running a drag shop in a rundown part of Sheffield to being reignited as his former drag persona of Loco Chanelle, having been a success in Soho in the 80s."
"Then Jamie, a sixteen-year-old boy, comes into his shop and says he wants to become a drag queen. It's a great transformation."
But there's a complex backstory to Loco Chanelle that we don't see in the stage musical but is highlighted in the movie.
"There's a three-minute montage where you see Hugo go back in time and bear witness to everything that happened to him. From being a success in Soho to losing his partner to AIDS. You get 20-years of someone's history in a montage with the songs. It anchors the story."
Jamie's dream is to go to his prom in drag. Hugo's story had been more complex due to a clear generational divide. His generation faced Stonewall, 70s hedonism and then AIDS in the 80s.
"Hugo gives Jamie an idea that he's not alone in his struggle. He's on the shoulders of people who had come before him."
Young Jamie has found himself a mentor.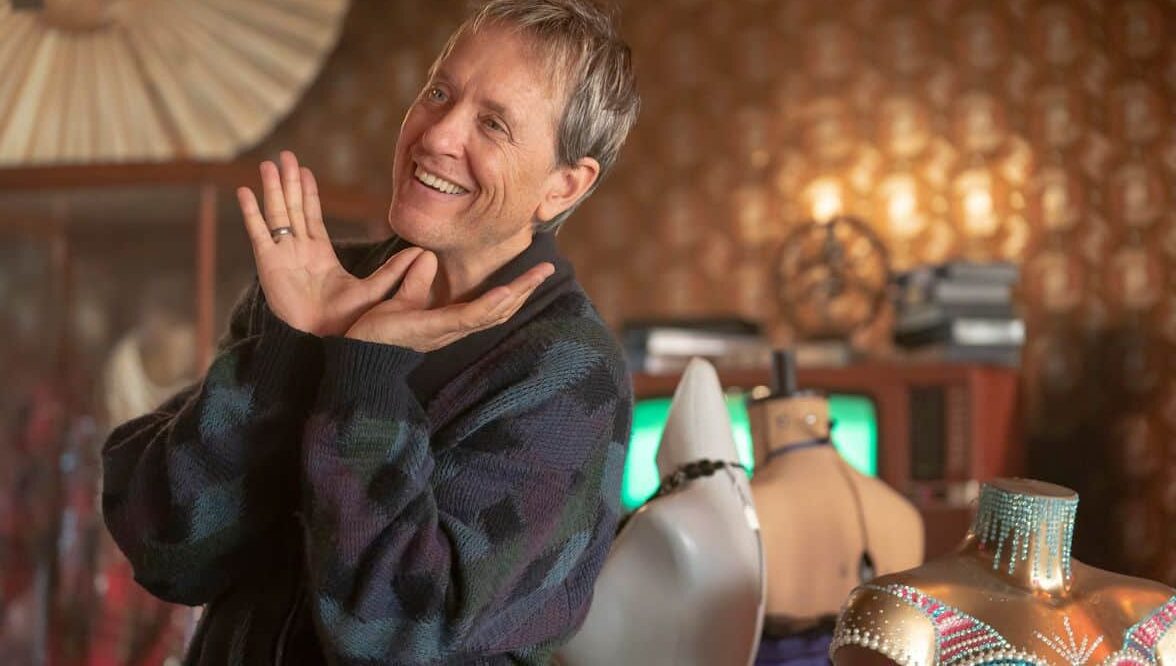 This film marks Richard E Grant's debut as a singer and a drag queen. That's quite a transformation! "I had a brilliant dance teacher who'd worked with Kylie Minogue. He taught me to strut, walk, get around in heels and have all the sass and chutzpah to do that. Guy Common did incredible drag makeup. Nadia Stacey created this Thatcher-like hair that made me 6ft 8. Guy Speranza made a double D see-through but not quite see-through gauze brassiere that I got to prance around in. It was an amazing experience."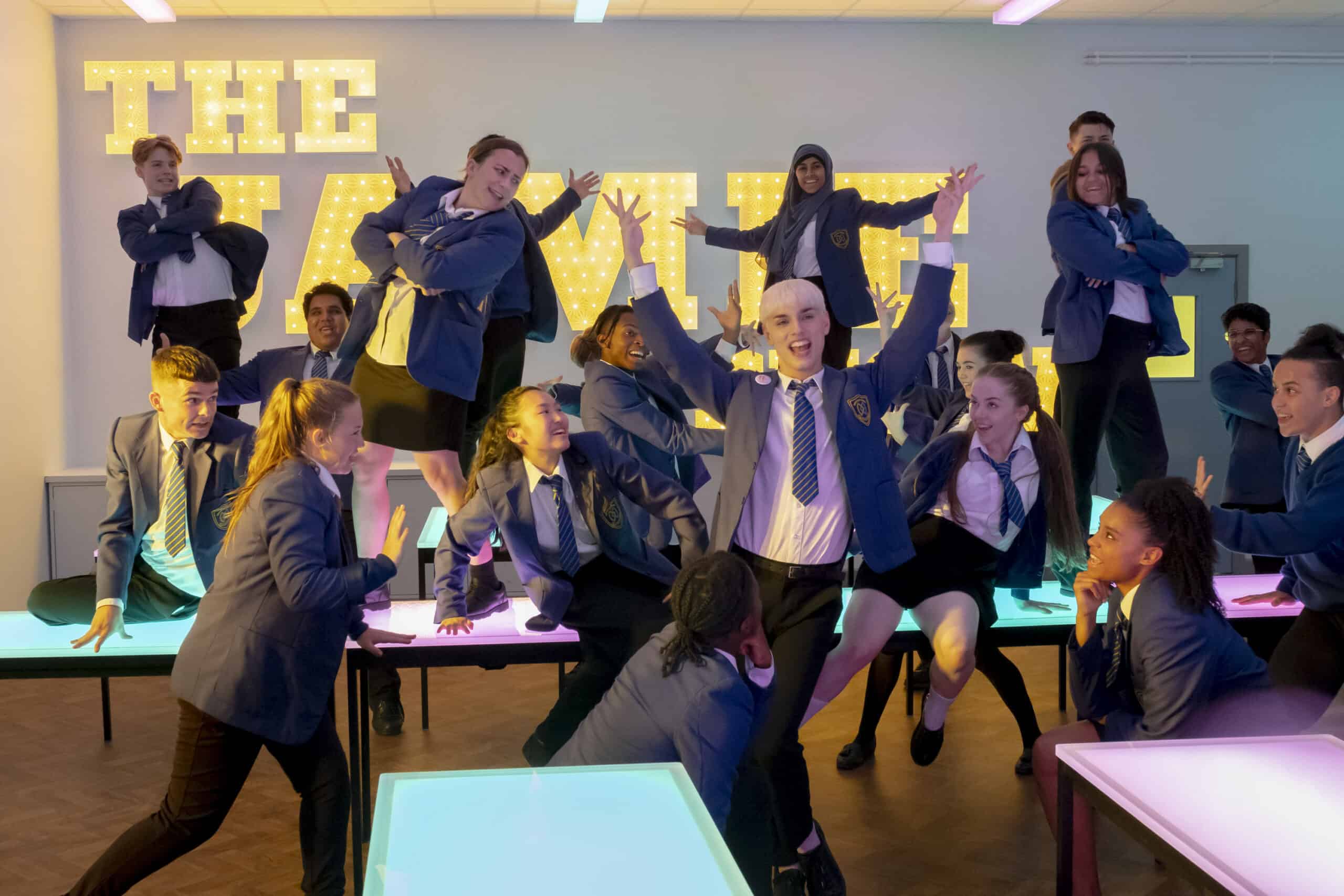 In the past, Richard had said that gay actors should be playing gay roles, something we've previously asked Stephen Fry. What caused him to change his mind? "That conversation related to when Darren Criss won for playing Versace's assassin. He said that he would never play a gay character again. At the time, I was on the award circuit for Can You Ever Forgive Me? Melissa McCarthy and I were both playing gay characters. The conversation then was how can you justify it? When I met Jonathan Butterell, the director of Jamie, I asked why he wasn't casting a gay actor or drag queen. He said 'you have sad eyes'. He pointed out that the whole creative team was gay and we've decided you're the best person to play this part."
"I told him he'd have to argue and justify casting me. He said it was for him to make that decision and asked if I'd do it. So that's what I did. You don't want to be insensitive or seem like you're taking an opportunity away from someone else. I was in terror of doing it as it's so out of my comfort zone. I'd never done drag or a Sheffield accent. That made it frightening but also exhilarating."
"By the time you've been doing it for four decades like I have, to get something that gives you sleepless nights is a good thing to find."
Everybody's Talking About Jamie is released on September 17th on Amazon Prime Video.
Join the Travel Gay Newsletter
More Gay Travel News, Interviews and Features
The Best Tours In London
Browse a selection of tours in London from our partners with free cancellation 24 hours before your tour starts.
The best experiences in London for your trip