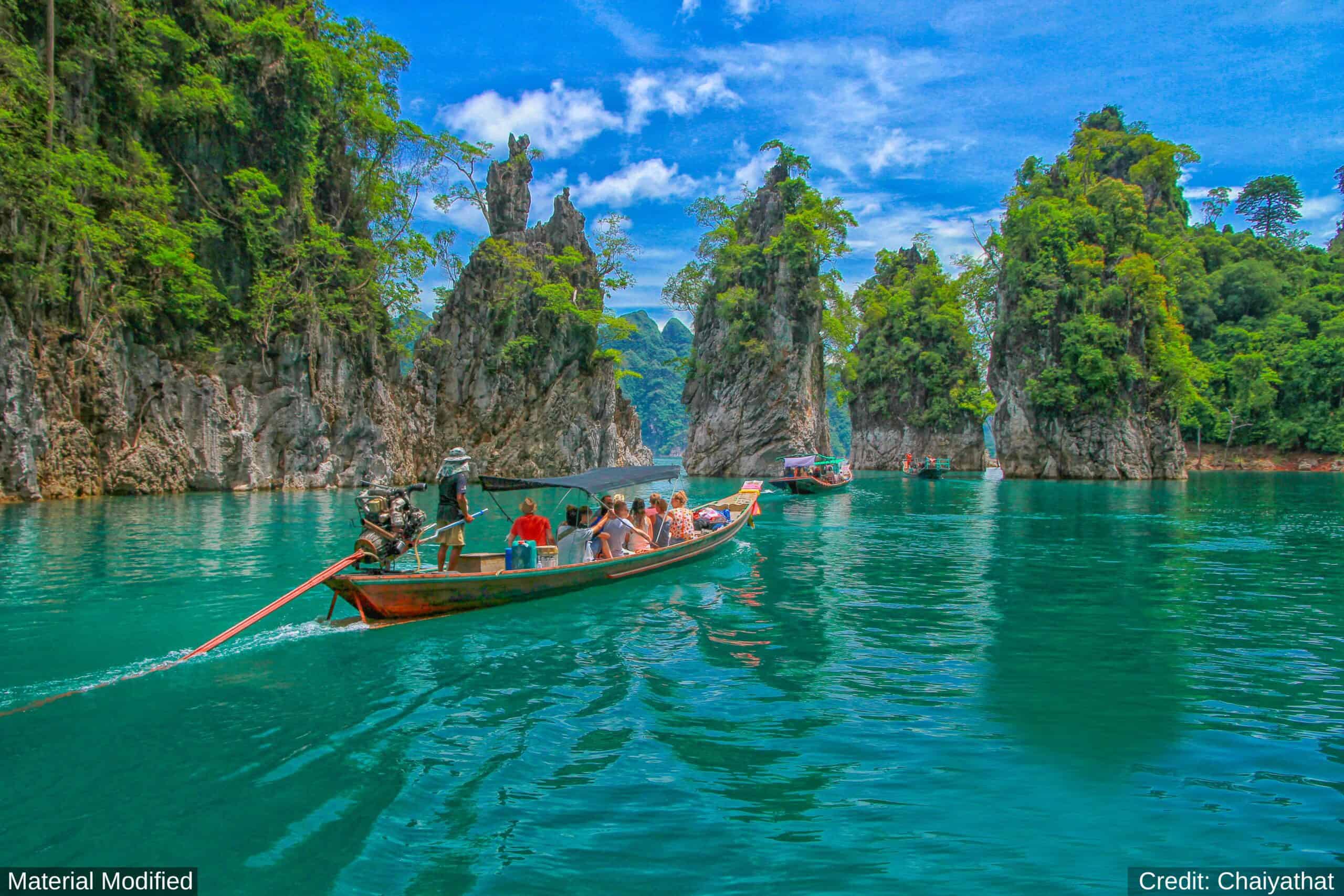 Thailand's LGBTQ+ Friendly Resorts
Beautiful beaches, fantastic year-round weather, and some of the world's best LGBTQ+ nightlife- it's hardly surprising that Thailand is one of Travel Gay's most popular destinations. From the sprawling, neon-lit metropolis of Bangkok to the remote beauty of the Andaman Sea islands, there's something for everyone in this impossibly diverse country.
However, regardless of how open and accepting a country is, when travelling as an LGBTQ+ person, it's essential to know that you'll be looked after and respected throughout your trip. Thankfully Thailand is home to an excellent range of gay-friendly hotels and resorts, our favourites of which are undoubtedly the Anatara and Avani+ chains. Not only championing the local LGBTQ+ community through special events and pride celebrations, the staff at Anantara and Avani hotels also benefit from regularly refreshed diversity training; meaning you can relax, unwind and enjoy exceptionally inclusive service. 
With over eleven venues spread across Thailand, these collections offer some of the country's most exciting accommodations, spanning a stunning range of villas, resorts and more traditional hotel properties. What's more, both Anantara and Avani+ remain deeply committed to a range of ethical targets including ecological sustainability and creating unforgettable travel experiences for all. Each property boasts a distinct personality, and you can rest assured that you'll have a truly fantastic experience regardless of where you stay. We've selected some of our top Anantara and Avani+ hotels and resorts to highlight the unique features that make these collections such amazing choices for LGBTQ+ travellers in Thailand.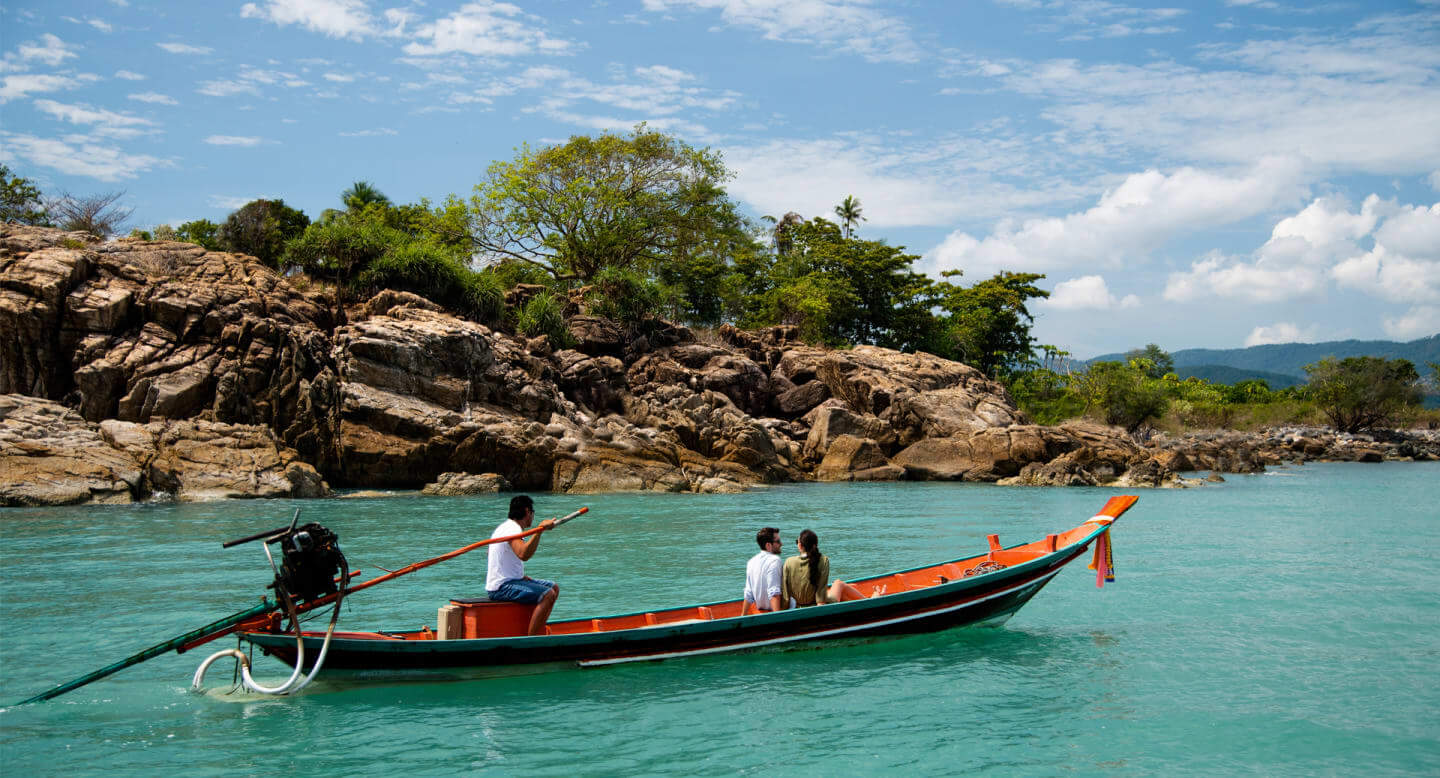 For Sustainable Luxury: Anatara Bophut Samui
The beachfront position of the Anatara Bophut Samui means that you can enjoy stunning views of the Gulf of Siam throughout your stay. Whether you're unwinding in the beautifully designed spa or savouring fresh produce at the Full Moon restaurant, you'll truly feel at one with your glistening surroundings. The Anantara Bophut Samui takes its commitment to preserving the nature and culture that surrounds it seriously. During your time at the resort, you'll have the chance to explore the local villages that are sustained by the Gulf's abundant wildlife. Anantara recognises the importance of championing inclusion, and all of the staff at the resort benefit from regular diversity training. 
For Adventure: Avani+ Samui
For unforgettable adventures, you simply can't beat the endless possibilities on offer at the Avani+ Samui. With sun, sea and a host of high-octane experiences, when it comes to enjoying Thailand's breathtaking scenery to its fullest, there's nowhere quite like the Avani+ Samui. Catch waves on stand-up paddle boards, snorkel amongst sunken treasure troves and breeze through paradise by bike; there's no limit to the amount of fun on offer at this endlessly welcoming and adventurous resort.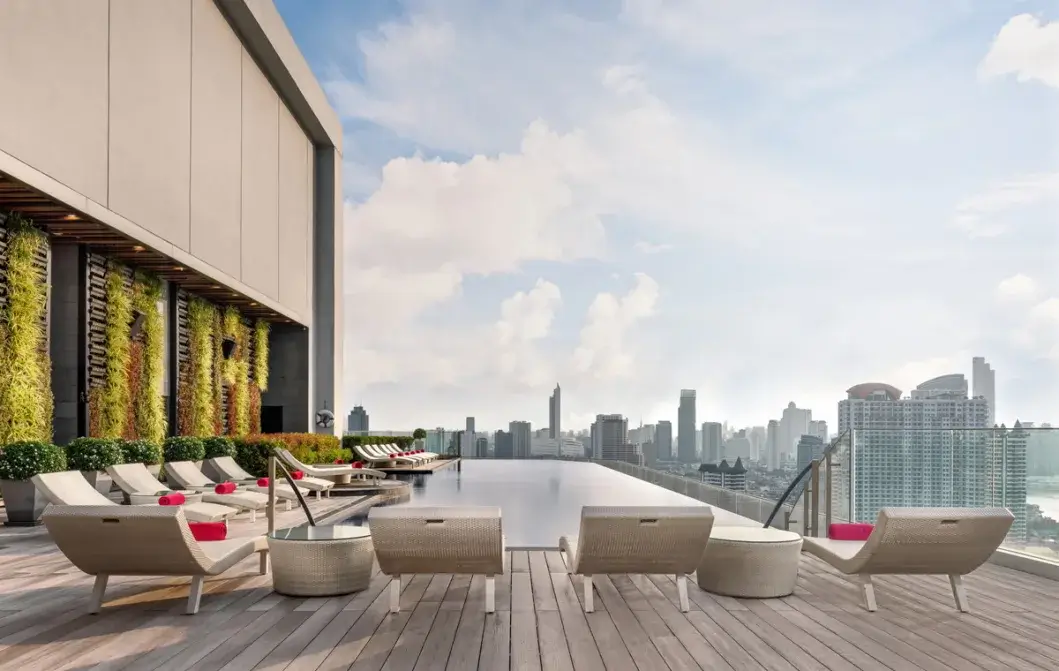 For Central Bangkok: Avani+ Riverside Bangkok and Anantara Riverside Bangkok
Bangkok is a melting pot of international cultures, and within this sprawling city, you'll find some of Asia's most exciting and vibrant LGBTQ+ nightlife. Located close to the established gay district of Silom Soi 4, both the Antara and Avani+ Riverside hotels are perfectly located for LGBTQ+ travellers seeking a blend of unforgettable partying experiences and authentic Thai culture. Whilst the high-rise position of the Avani+ riverside promises stretching views across Bangkok, the traditional style of Anatara's venue offers a decidedly more authentic city stay. 
For Rejuvenation: RAKxa Wellness, Bangkok
RAKxa understands that health is a uniquely personal matter, and all treatments and programs on offer at this industry-leading wellness retreat are designed to be bespokely beneficial to you and your health desires. Treatments cover all dimensions of the self and include physical, emotional and spiritual aspects. Nestled on the jungle-covered island of Bang Krachao, just across from Bangkok, RAKxa wellness is a one-of-a-kind oasis that warmly invites you to invest in your best self.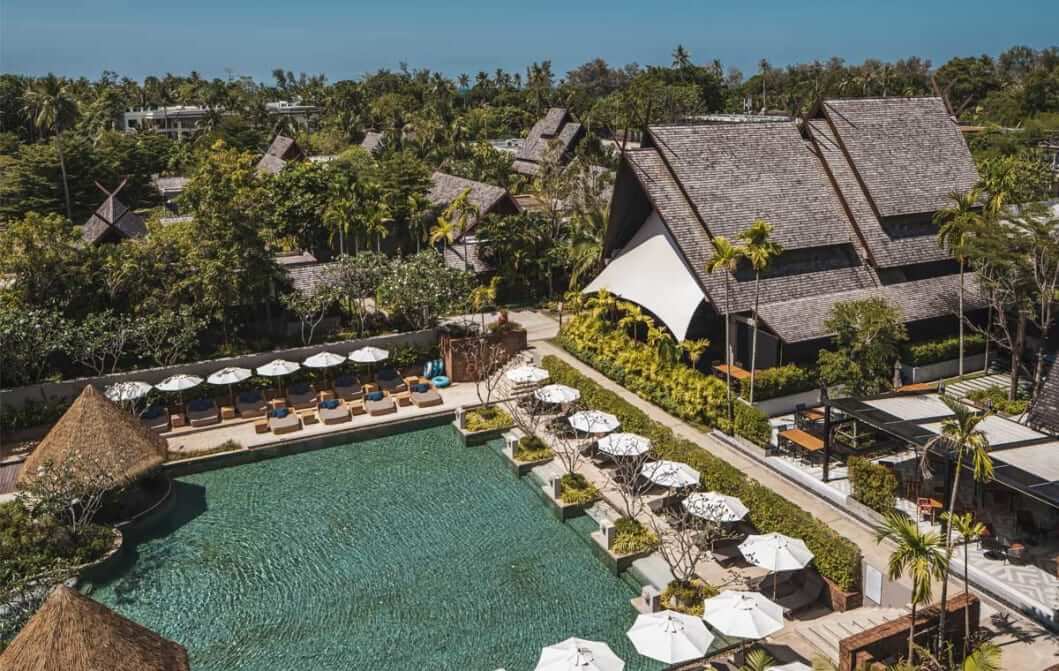 For Nightlife: Anatara Lawana Samui
Comprised of 122 recently renovated guestrooms and villas, the island getaway of Anatara Lawana Samui is the ideal resort for LGBTQ+ travellers seeking unmitigated luxury in close proximity to some of Thailand's most thrilling nightlife attractions. The Lawana Samui's fantastic villas offer a truly private luxury escape, and the sheer volume of in-house and local restaurants means you'll be treated to locally sourced produce throughout your stay. Nearby Chaweng Beach is one of the country's most popular party destinations, and you'll be free to make the most of this vibrant slice of tropical nightlife. 
For Barefoot Luxury: Anantara Rasananda Koh Phangan
Proudly influenced by the rich culture that it is immersed in, the Anantara Rasananda Koh Phangan is a resort like no other. Embodying the values of inclusive, barefoot luxury travel, these villas have been immaculately designed to evoke maximum tranquillity and relaxation. Sandwiched between towering palms and the gently lapping ocean, the resort is the ideal place to escape from the humdrum of everyday life and enter a sun-kissed paradise of romance and discovery.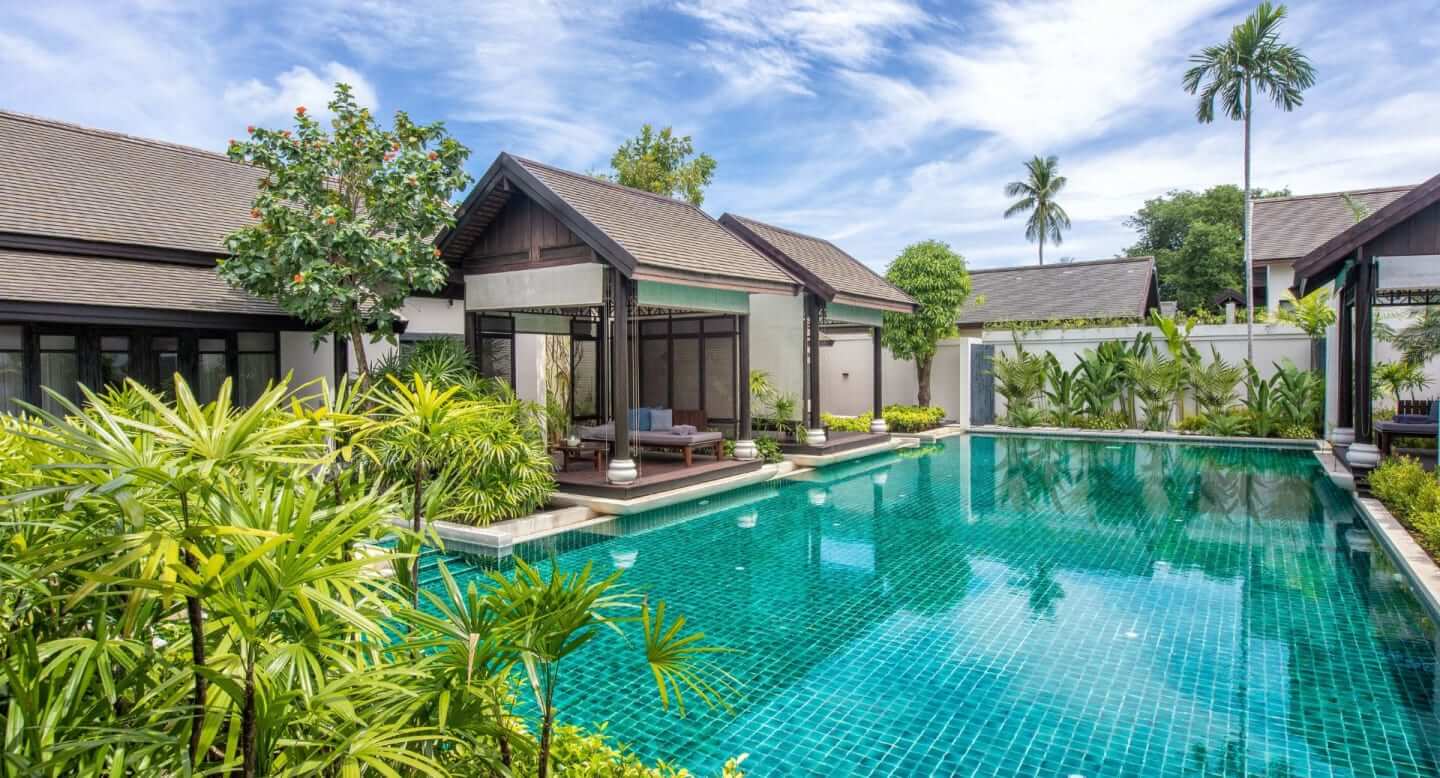 For LGBTQ+ Nightlife: Avani+ Mai Khao, Phuket
Possibly Phuket's finest resort, and by far its most vibrant, the Avani+ Mai Khao Phuket Suites is our go-to venue in this part of Thailand. In pursuit of providing the ultimate Phuket getaway, no detail has been left unchecked at the suites, and you'll experience attentive service throughout your stay. A popular choice amongst LGBTQ+ travellers, the villas have historically championed the queer community in Phuket, hosting a pride pool party in early 2022. 
For Cultural Discovery: Anantara Chiang Mai
Few places in the world can claim an archaeological bounty as culturally significant as Chiang Mai; with Buddhist temples, Lanna settlements and an assortment of Wats, the city is a treasure trove of ancient architecture. The Anantara Chiang Mai is conveniently located to make the most of this wealth of history whilst also providing unlimited experiences for inclusive relaxation. Guests at the resort can make the make full use of facilities including an adults-only pool, spa and Muay Thai boxing centre.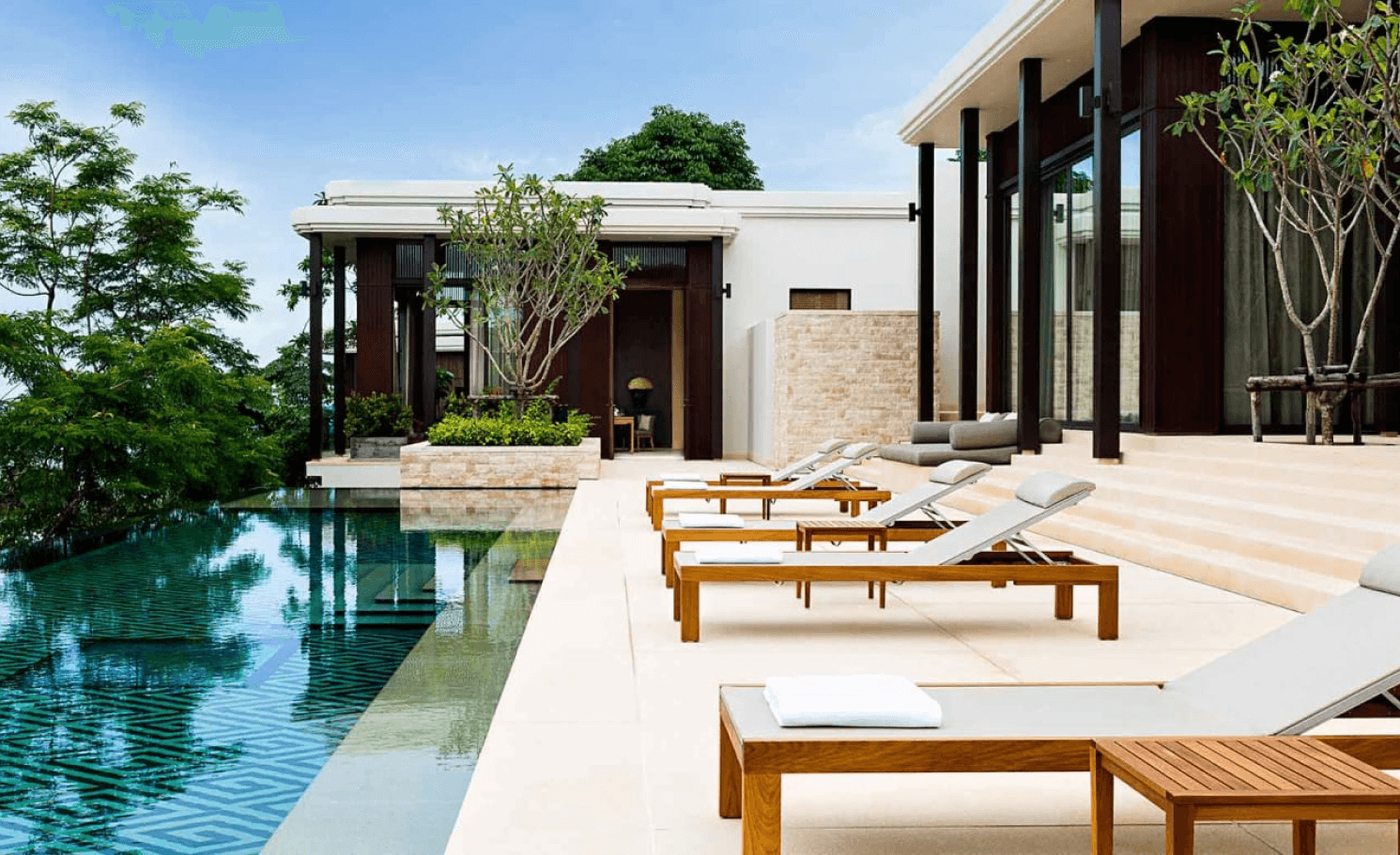 For Classical Luxury: Anantara Layan Residences, Phuket
Featuring fifteen individually designed pool accommodations, the Anantara Layan Residences are the pinnacle of luxury travel in Thailand and perfectly encapsulates the Thai-fusion style that characterises the Anantara collection of hotels. The cliff-edge infinity pool is the ideal place to while away your days, whilst the residences' private beach comes to life at night with the Anantara's regular moon-soaked starlit soirees. This venue is Phuket's ultimate luxury destination and as such a consistently popular choice for LGBTQ+ travellers in Thailand. 
For Private Relaxation: Anantara Mai Khao Phuket Villas
Occupying a strip of golden sand on the northern tip of Phuket, the Anatara Mai Khao Villas are surrounded by a lush national park and clustered around an unbelievably peaceful lagoon. The villas here have been designed to maximise a sense of private relaxation, and are the perfect choice for larger group trips or romantic getaways. What's more, all of the staff here have received diversity training that ensures you feel welcome and comfortable throughout your stay. During your time at the property, you'll be able to make the most of a range of activities including yoga, Muay Thai boxing, dawn cruises and sunset drinks. Whatever your travel interests, you're guaranteed an unforgettable time at the Anantara Mai Khao Phuket Villas.
Join the Travel Gay Newsletter
The Best Tours In Bangkok
Browse a selection of tours in Bangkok from our partners with free cancellation 24 hours before your tour starts.
The best experiences in Bangkok for your trip