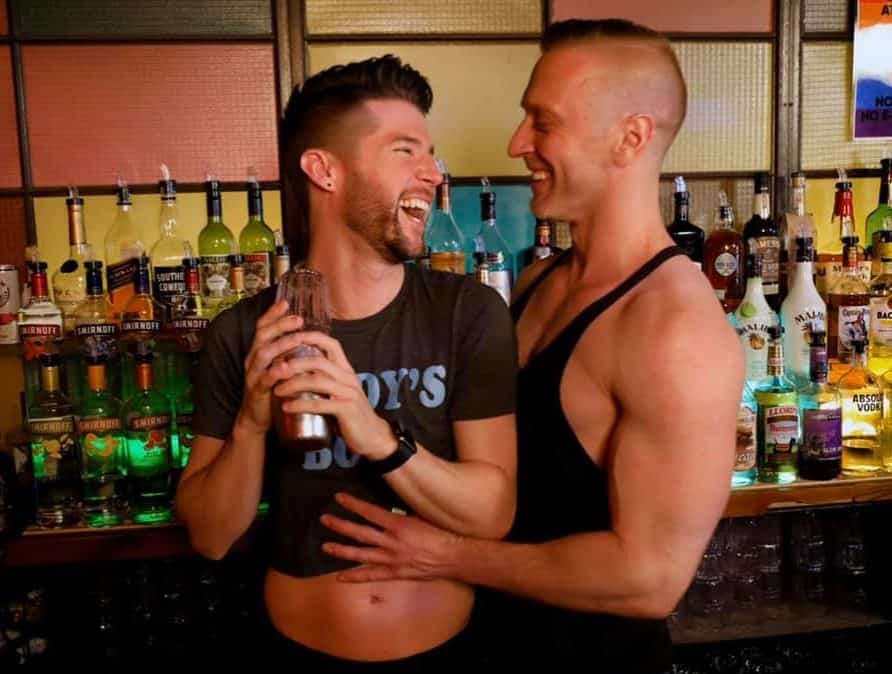 The Best Gay Bars in Hell's Kitchen
Gay bars and clubs in Hell's Kitchen
Hell's Kitchen is the heart of New York's gay scene. It's right by Broadway and Times Square. Hell's Kitchen stretches from Eighth Avenue to the Hudson River. It was once a rough and ready neighborhood, but the march of gentrification has changed that. Hell's Kitchen is now one of the most happening districts in New York, and that's reflected in the house prices.
There's a great energy in Hell's Kitchen. It has the classic, face-paced New York feel. The name itself is quite curious. Why is it called Hell's Kitchen, you may ask? In the late 19th-century, this was a pretty rough area, and a police officer apparently referred to it as "Hell's Kitchen." That rather unforgettable name has stuck!
Hell's Kitchen is a great place to stay, as it's right in the heart of the action but away from the touristy madness of Times Square.
Here's our guide to the best gay bars in Hell's Kitchen.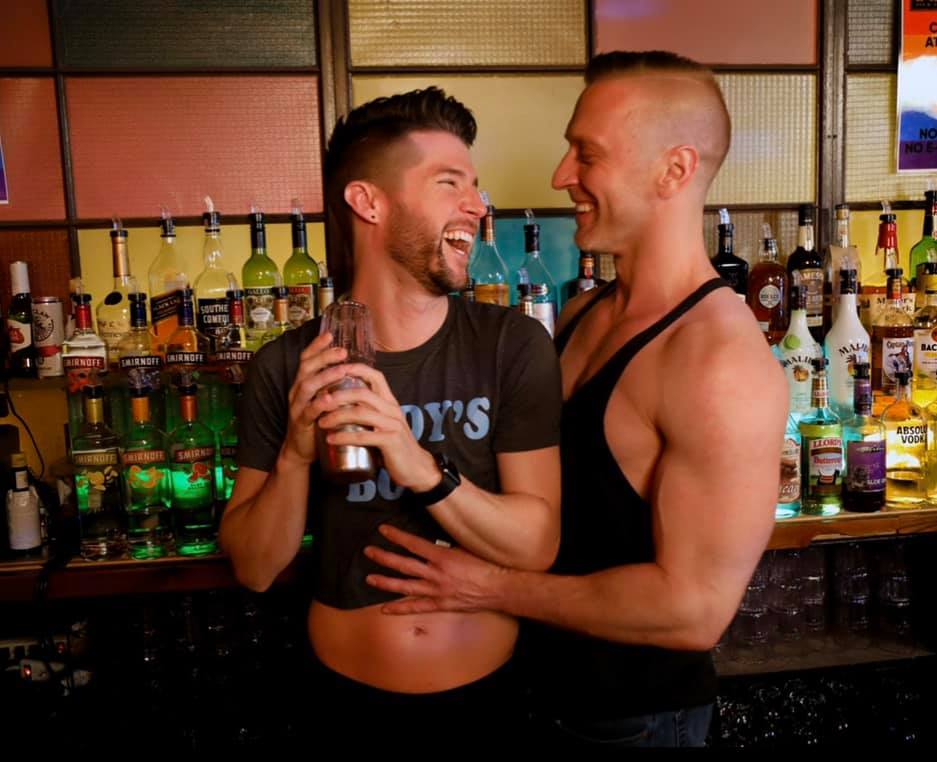 Therapy is great for pre-drinks. Just across the road you'll find Industry, a huge gay bar and club. This is where you go to party when it gets late. The dance floor gets full as the night progresses. You may also find a considerable line waiting outside, depending on how late you arrive. The music is varied - in a gay way - so expect a mix of everything from Cher to Rihanna. You'll hear some nostalgia tracks from the 80s and 90s too. The bar is cash only.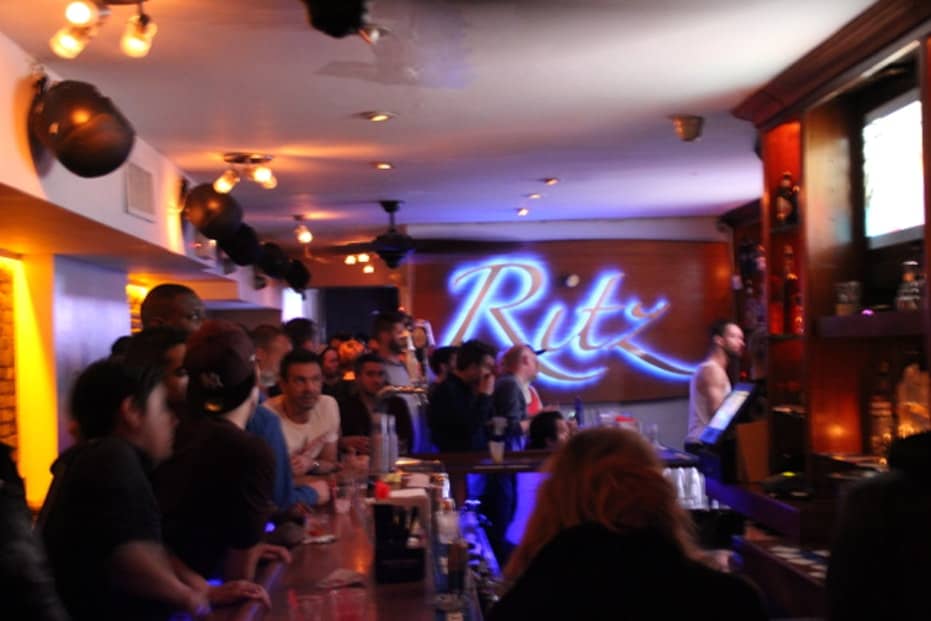 One of the most popular gay bars in Hell's Kitchen, both floors of the Ritz Bar and Lounge tend to be packed. Musically, expect the full range of gay bar classics. You'll see some excellent queens performing, such as Nick Gaga and Morgan Royel. Happy hour begins at 4pm - you can pop in for after-work drinks. As the evening progresses, this is very much a party venue and there'll be far more dancing than talking. They also do good hangover food.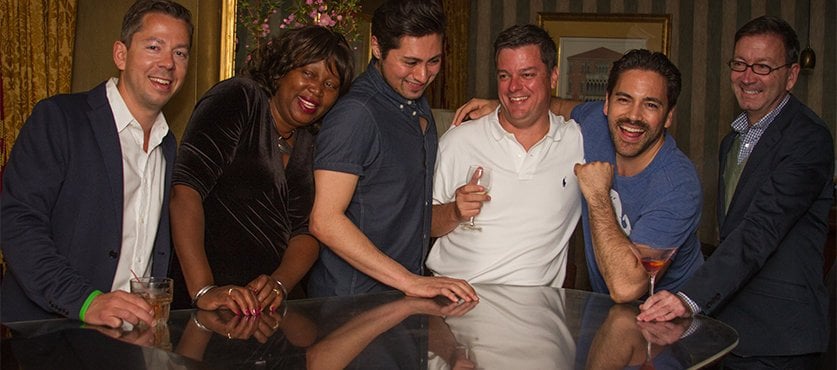 This the bar you go to if you'd like to have a conversation. It has a convivial atmosphere. Townhouse Bar takes the form of a gentleman's club, so you'll need to dress reasonably well dressed. This is a popular spot with well-heeled daddies - wink wink. Expect show tunes sung live at the piano. If you're feeling brave you could do a twirl at the mic. This is New York, so you might well see Broadway stars taking to the mic for a spontaneous performance. If they do prepare to be upstaged. It's been a popular Hell's Kitchen bar since it opened in 1989.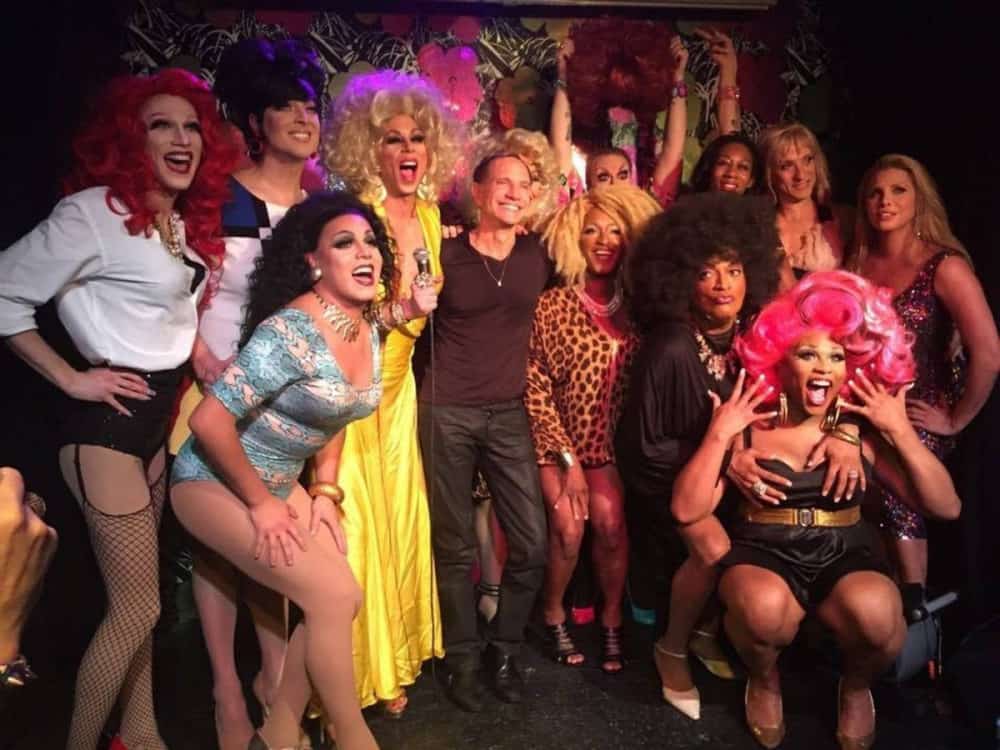 One of the longest-running gay bars in Hell's Kitchen. Barracuda Lounge hosted drag talent shows in the 90s that may have inspired RuPaul. It became a stomping ground for celebrities like Nathan Lane and Eartha Kitt. Many drag queens have begun their careers at Barracuda Lounge. It was one of the first gay bars in Hell's Kitchen to have a drag show every night, making it one of the more historic bars in town. It's by no means trading on former glories though. Barracuda Lounge is still a great choice for a gay night out in Hell's Kitchen.

This bar is know as a gay male version of Coyote Ugly. You'll see men dressed as cowboys dancing on the bar. The staff are known as "Flaming Saddles Bandits." This is New York so there are no actual cowboys, but that shouldn't stop gay men from dressing as cowboys for your entertainment. Flaming Saddles serves spicy Southern food with a Mexican twist. The drinks are well priced too. This is a good place to drink with friends in a convivial atmosphere. It's a good choice for tourists wanting to discover the gay scene in Hell's Kitchen.
Join the Travel Gay Newsletter
More Gay Travel News, Interviews and Features
The Best Tours In New York City
Browse a selection of tours in New York City from our partners with free cancellation 24 hours before your tour starts.
The best experiences in New York City for your trip