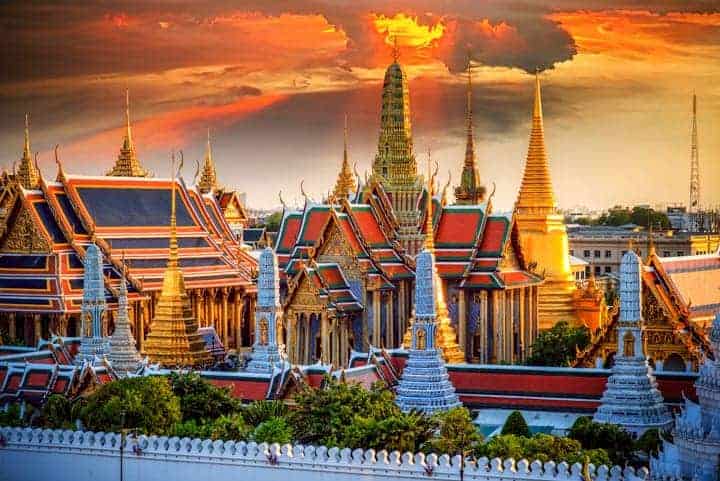 The Best Street Food In Bangkok
Bangkok is world-famous for its street food.
You can find just about anything in Bangkok, you just have to look for it. That applies to cuisine, too! Bangkok is a vast, bustling city with a diverse population. It's also, by some measures, the world's most visited city. The cuisine is every bit as diverse as you'd expect. It's also bursting with colour and flavour.
Bangkok has one of the best street food scenes in the world. In many western cities, street food is overpriced and slightly dull. And when we say dull we mean sandwiches. So many sandwiches! In Bangkok you can buy a steaming bowl of delicious food for next to nothing.
Travel Gay started life as a gay guide to Bangkok. Two of our founders are locals, so we've got the insider's guide to the best street food in Bangkok. You can buy street food everywhere in Bangkok, so do read on if you want to experience the best.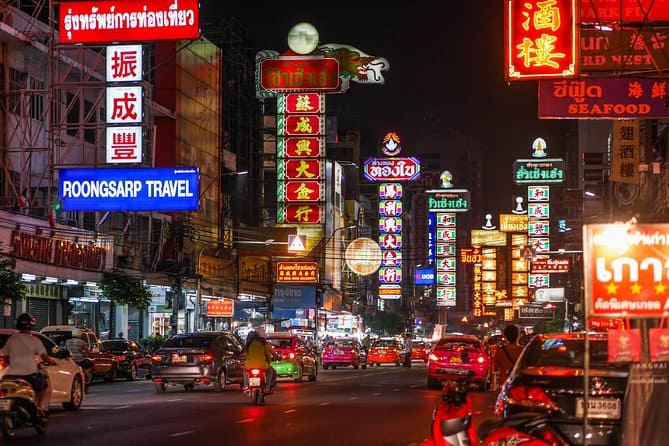 Chinatown Yaowarat Street Food
An excellent part of Chinatown, Yaowarat is bustling with street food vendors. It can get very busy around here - everyone will be looking for street food! If you head there earlier in the day the queues will be more manageable. Sticky mango rice and pad thai are always good choices.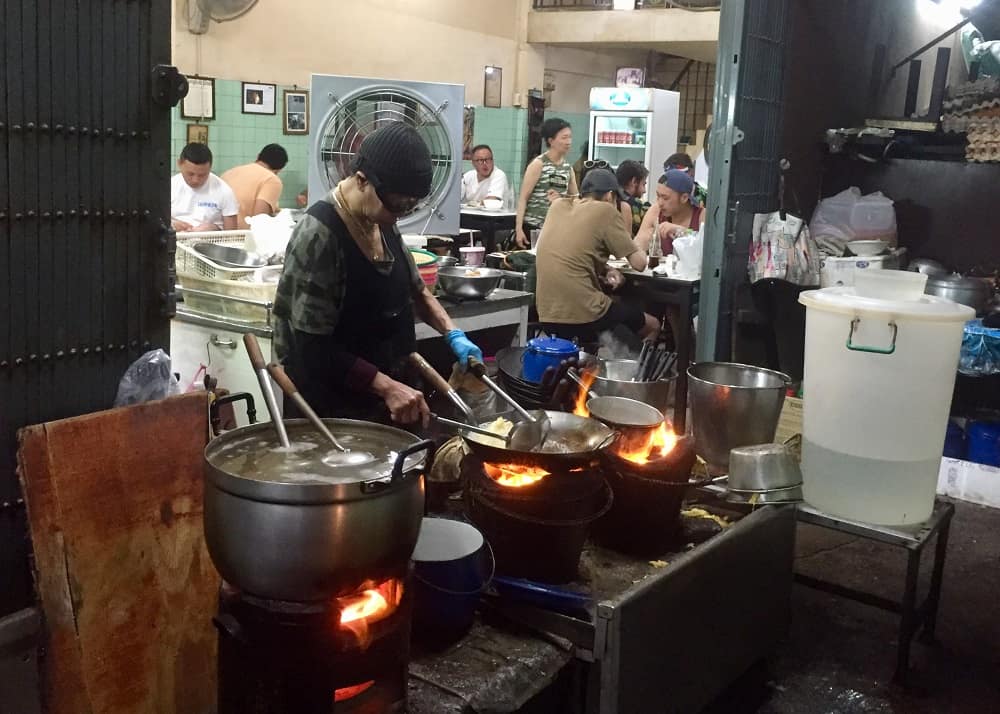 Samran Rat Street Food
Samran Rat is a major culinary hub in Bangkok and a great place to try street food. Here you'll find Jae Fai restaurant, the first Michelin star street food of Thailand and other traditional Thai/Chinese food. It's fairly close to Bangkok City Hall.
Raan Jay Fai is something of an institution. It's so good it has a Michelin star and it was featured in a Netflix documentary called Street Food. The crab omelette is famous for a reason. This place is almost too good - there are invariably long lines outside. You can't book a table so just show up and hope the line isn't too long. There are many establishments nearby if you can't get a spot at Jay Fai.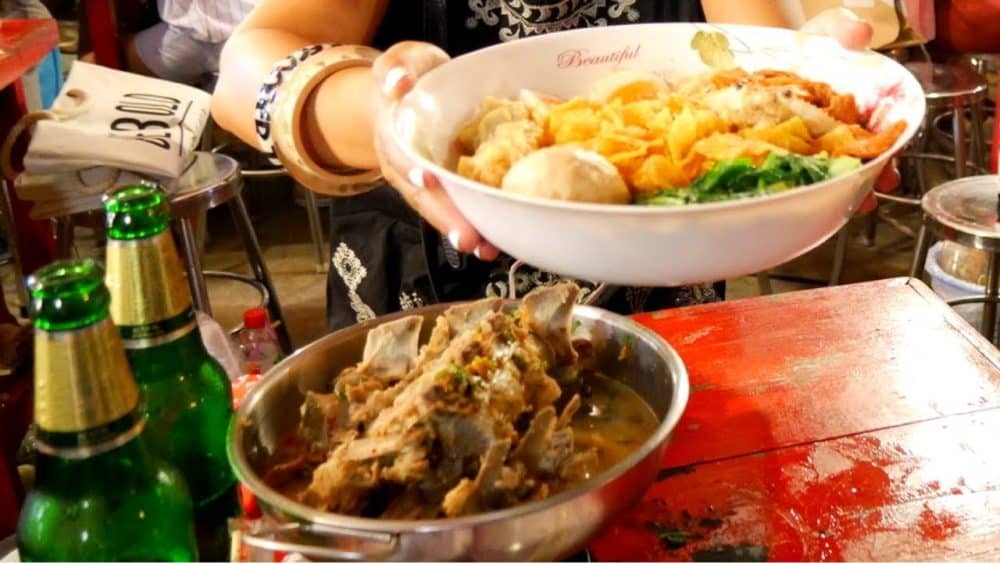 Rot Fai Street Food
The Rot Fai night market is well worth exploring. It's an open-air bazaar selling a wide array of items. Antique and vintage enthusiasts will do well here! You'll find it behind Seacon Square Shopping Mall. It's best to get a cab there. You'll find plenty of street food at Rot Fai, including sizzling barbecued food and well-priced cocktails.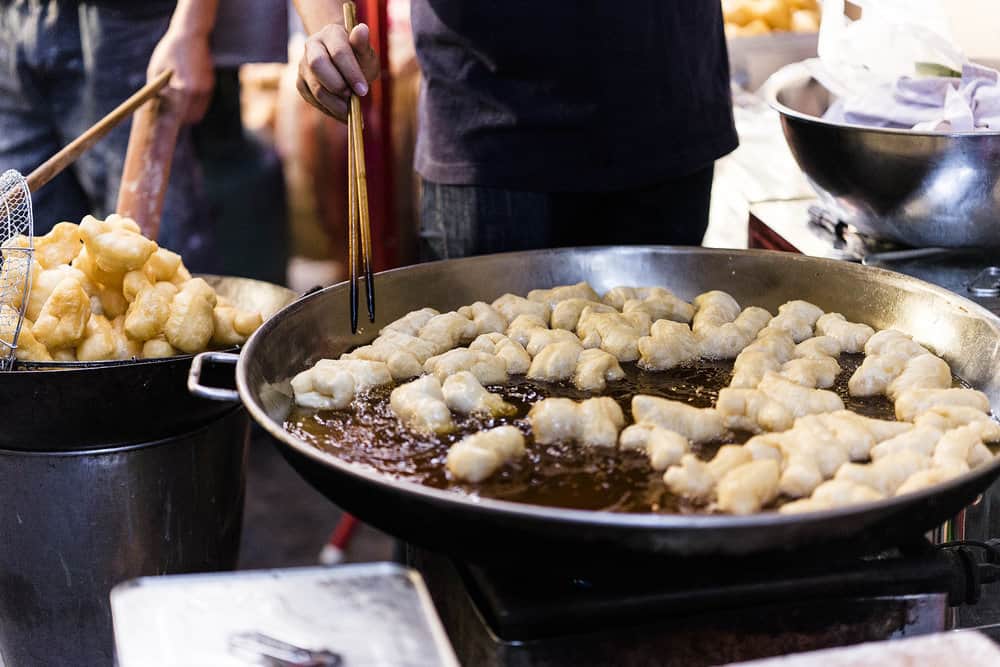 Jae Aun Bua Loy Nam Khing
Don't miss this place if you have a sweet tooth. It's located in Chinatown. The speciality is bua loy nam khing. These sweet rice flour dumplings are likely to become your new favorite dessert. They are filled with black sesame butter and come bathing in ginger water. Too damn good to miss.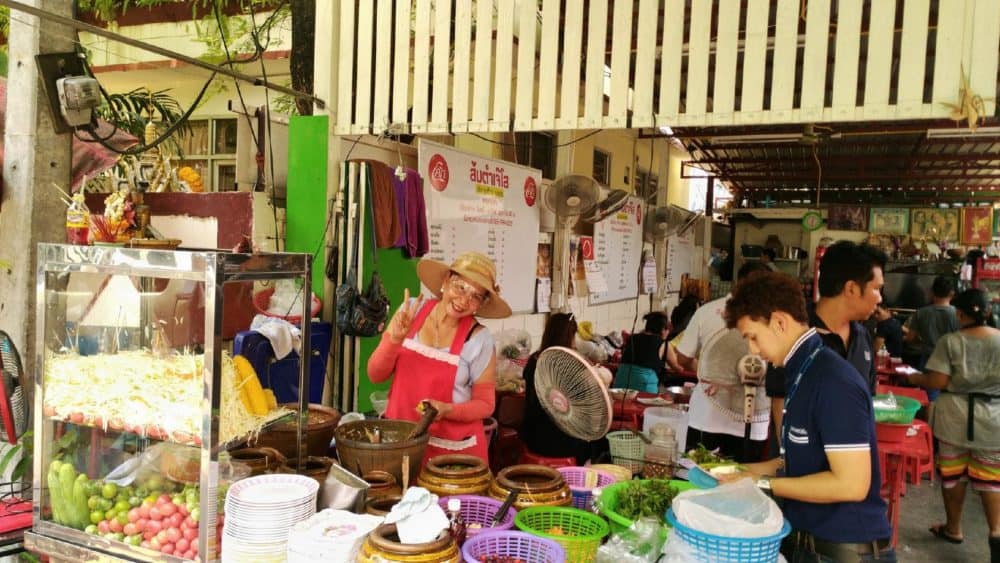 Som Tam Jay So
If you're in the Silom business district and you fancy some street food, head to Som Tam Jay So. It's located on a slightly quieter street, but it still gets busy at lunch. This is an ideal choice if you like your food spicy. The menu is in Thai but you can discuss what's on offer in English. The speciality dish is som tam.
Is street food safe in Bangkok?
Most of it will be, but there are of course exceptions - you'll find dodgy eateries all over the world! One advantage of buying street food in Bangkok is that it's cooked right in front of you, giving you some idea of the sanitary conditions. Make your own call. If you see a shambolic looking food stall with no people outside, then maybe give it a miss. If you see a long line of happy customers outside, that would indicate that you've found a popular and reputable establishment.
Join the Travel Gay Newsletter
More Gay Travel News, Interviews and Features
The Best Tours In Bangkok
Browse a selection of tours in Bangkok from our partners with free cancellation 24 hours before your tour starts.
The best experiences in Bangkok for your trip