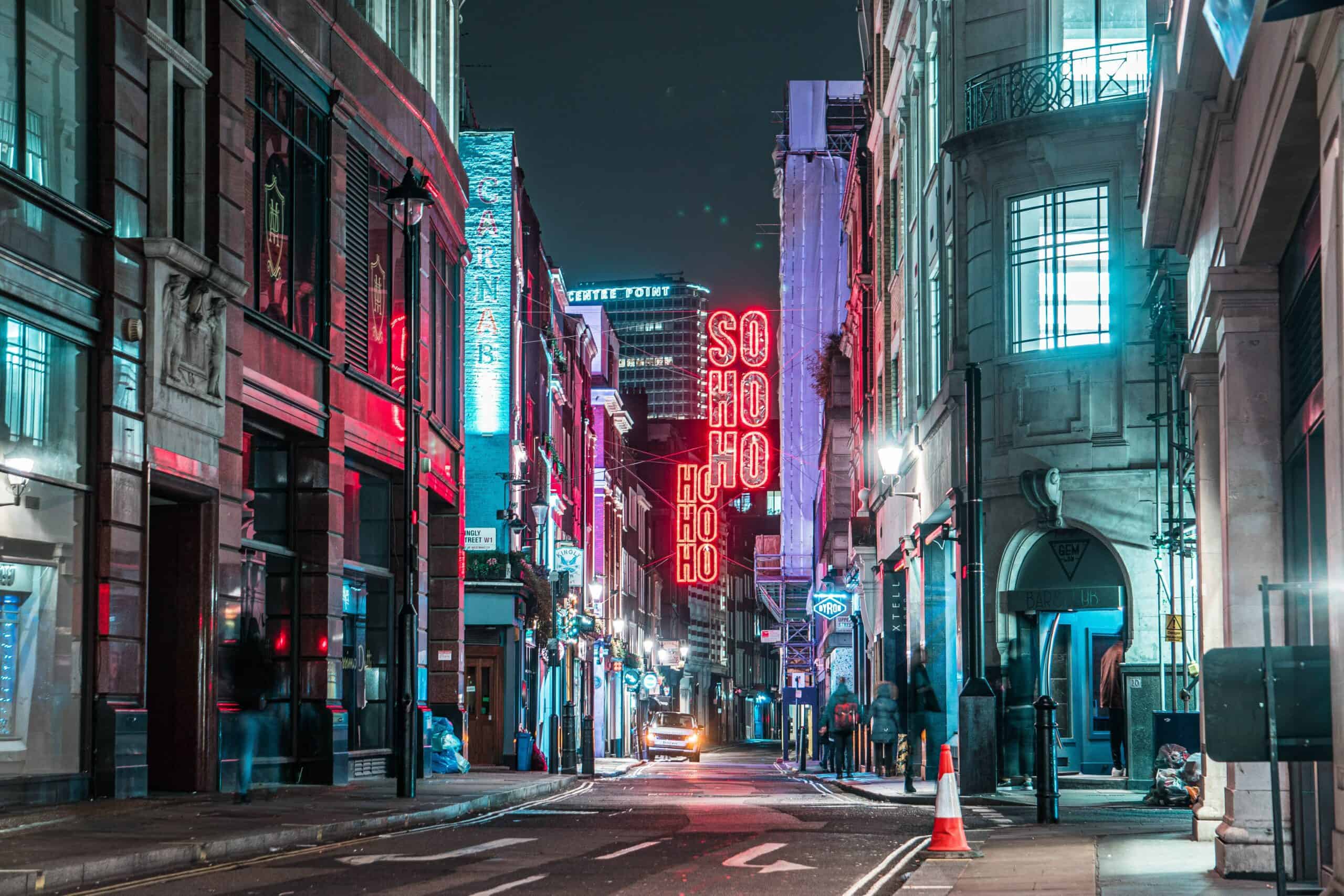 The Best Gay Bars In Soho
Check out our guide to Soho's best gay bars.
Soho has some of the best gay bars in London and is the UK's biggest gaybourhood. It's right in the heart of London, nestled between Mayfair and Covent Garden. In the centre of Soho, you'll find Soho Square: a great place to sit and have a drink in summer. Soho Square was founded in 1661 to mark the restoration of the monarchy. A statue of Charles II still stands in the square. Today it's more of a crossroad between various states of excess with Oxford Street just to the north ideal for shopping, and the sex shops and bars of Soho to the west and south for a good dollop of hedonism.
Surrounding Soho Square you'll find many of London's most famous gay bars. This part of the city has long been a haven for gay people and bohemians. By the post-war era it was packed with brothels, underground drinking dens, cruising areas and gay bars. Soho was a byword for sin. Bars like the Colony Room became legendary. You'd make your way down a dirty staircase to find garish green walls, assorted winos and the fierce figures of Muriel Belcher or Ian Board, the rudest publicans in London. It was the kind of place where you might see Francis Bacon buying everyone a round of drinks. Peter O'Toole was known to pop in. If you proved to be dull, Ian Board would lavish you with insults and refuse to serve you.
When the Colony closed its doors in 2008, it marked the end of an era. A new Soho was emerging. Richer, less bohemian but still very gay. The Soho of today may be less rowdy, but it still retains its anarchic spirit. It's the place to go if you want to party in central London. You should start by strutting your stuff down world-famous Old Compton Street - you're sure to get a few eyes from people as you do!
Looking for the best gay bars in Soho? Look no further.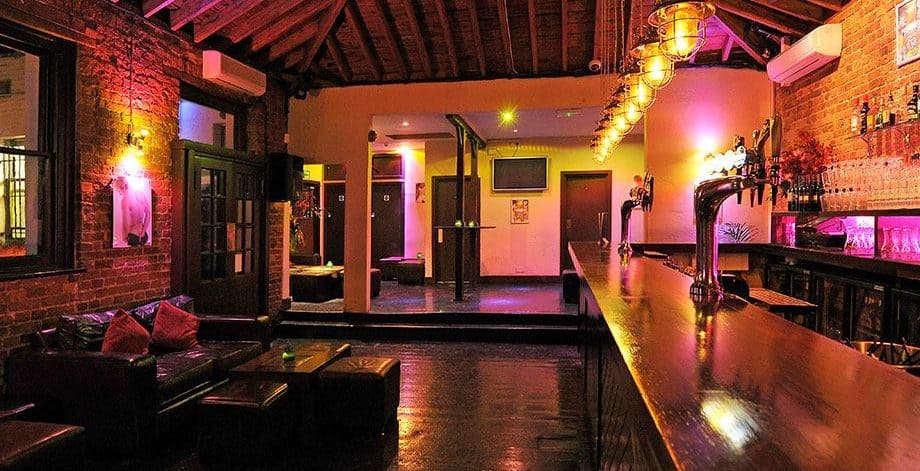 The Yard is arguably our favorite gay bar in Soho. It's located on Rupert Street. The entrance is a little less conspicuous than some of the other gay bars in Soho. A humble black sign leads you into the courtyard. Over the summer months, the terrace is always packed. The patrons tend to be well dressed - there's plenty of eye candy in this establishment. It isn't age discriminatory, so you'll see twenty-something disco dollies and fifty-something disco daddies. There's a bar downstairs and also a bar upstairs with a small terrace.
It's a great place to begin or end a gay night out in Soho. You can come to The Yard to chat with friends - the music isn't so loud you can't hear each other, as it is in some bars! It's also a good spot to bring a first date, preferably before it gets too busy. Supposing your date is a disappointment, you could head up the road to Sweatbox Sauna. But what if your date also had the same idea and you bump into each other? That would be awkward.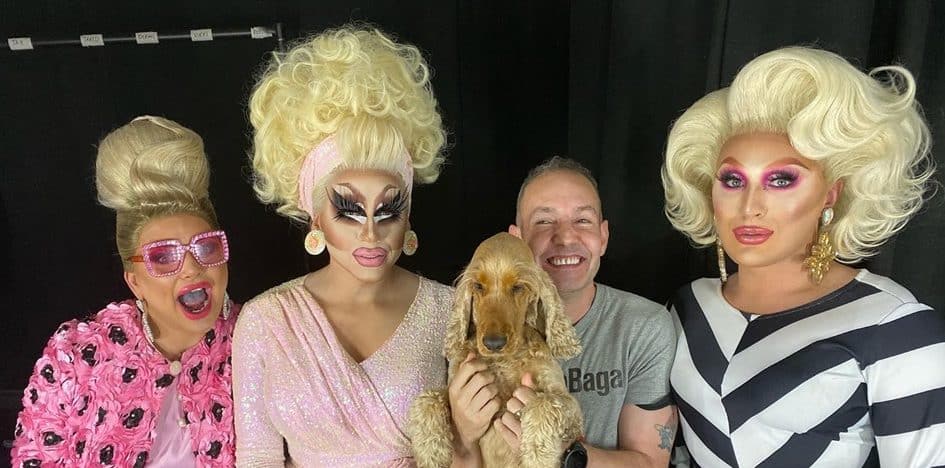 G-A-Y is an institution in both London and Manchester. It's located on Old Compton Street - you can't miss it. The garish pink sign is emblazoned on the door and the staff are often outside trying to beckon you in with drinks tokens and wristbands. Inside you'll see music videos on every wall. Expect camp pop hits. G-A-Y Bar tends to attract a younger crowd. It has also attracted some of the biggest stars in music: it's one of the only small venues to host intimate gigs by megastars like Lady Gaga and Madonna. As the night progresses, party people head a little further up the road to G-A-Y Late.
The G-A-Y brand is the most recognisable among all the gay bars in the UK.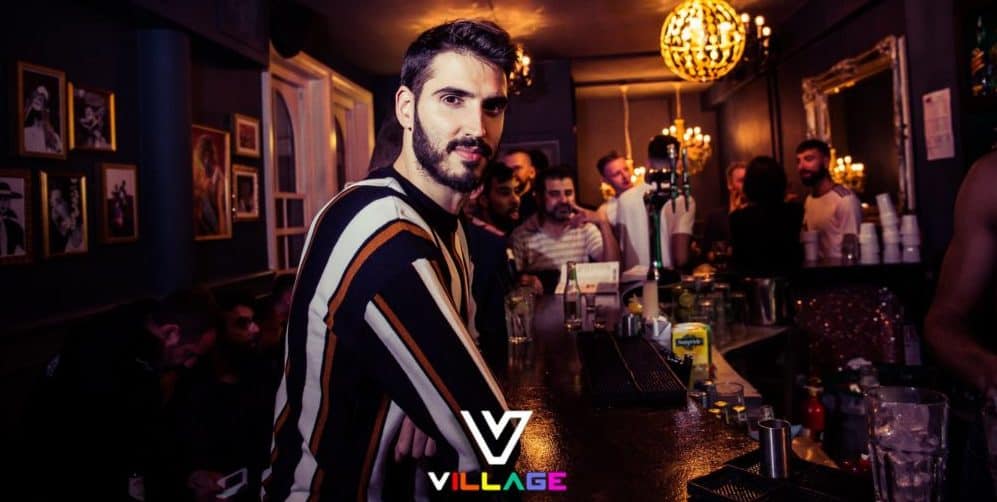 A staple on the Soho gay scene, VILLAGE has been going since 1991. It's been a big draw for the bright young things of Soho ever since. It's just across the road from The Yard, so ideal for bar hopping. VILLAGE Soho hosts some of London's finest go-go dancers. It's a fairly intimate space so you may find yourself bumping into people, especially during happy hour.
It's open from 4 pm until late seven days a week.

She Soho is the only dedicated lesbian bar in Soho. It's located on Old Compton right in the heart of the action. She Soho is a bar and it takes the form of a club as the night progresses. The finest ladies of the London night take to the dancefloor and the party gets underway. She also hosts stand-up comedy nights, cabaret events and drag king nights like "fancy a femme?" I think we all do! She is staffed entirely by women. Can men enter? Yes, male allies can join the fun, as long as they are accompanied by women.
It's a shame that London doesn't have more lesbian bars. But until it does, She Soho is more than enough for a great night out.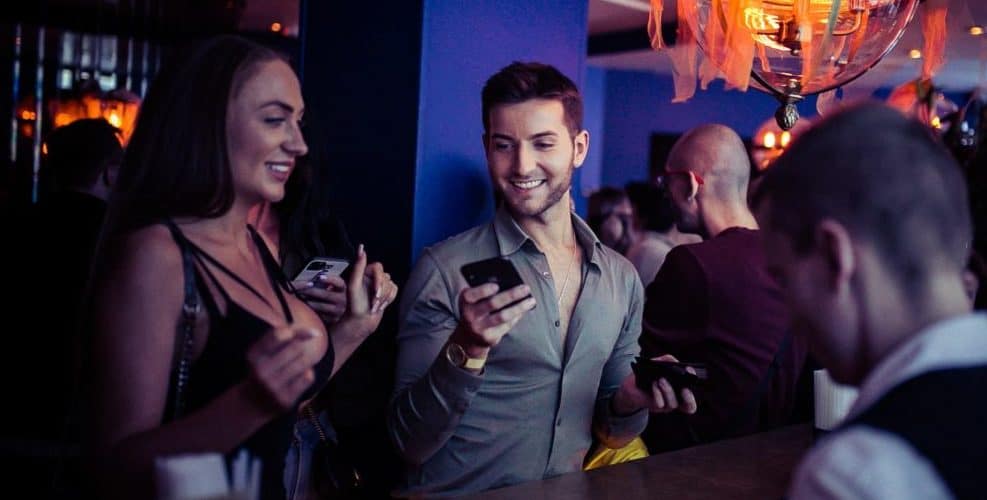 A classy cocktail bar in the heart of gay Soho, this is a good choice if you're looking for a slightly more sophisticated night out. Perhaps you'll set the world to rights with some friends over a few cosmopolitans. Supposing the mood takes you, and you fancy entering into a less sophisticated stage of the evening, the opportunities are quite endless. That's what's so great about Soho: you can go from classy to trashy and back again in a heartbeat. Soho is home to countless bars, clubs and restaurants.
Freedom Bar Soho is popular with West End Performers. The atmosphere is fittingly theatrical and the cocktails are very bouji.

OK, so maybe we're cheating slightly! KU Bar is just across the road in China Town, but honestly, hun, it's literally a five-minute walk from Soho. This is undoubtedly one of the best gay bars and gay clubs in London. The bar is good to visit for an early drink before you head the bars near Old Compton Street, or after you've had your catchup with your mates and you're ready to dance. The bartenders are crazy good looking and often shirtless. Head downstairs to KU Club when you're ready to party. Supposing you're single and looking to play, eyes do tend to roam in this place - just sayin'.
In our considerable experience, many of the best gay nights out in Soho draw to a satisfying conclusion at KU Club.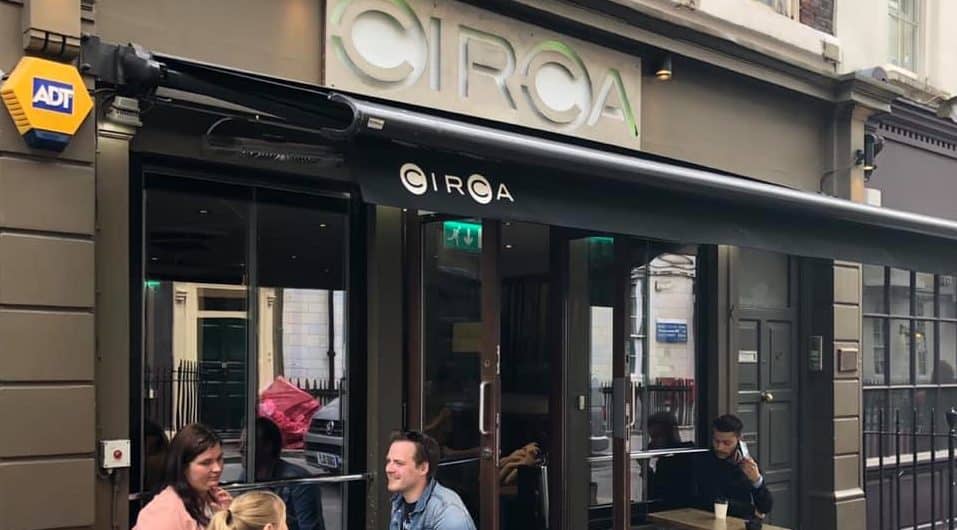 Circa has established itself as one of Soho's best gay bars over the last decade. It mostly attracts well dressed 20 and 30 somethings. At weekends it can get packed and it's quite a small space. Circa is open until 1 am seven days a week. In other words, it closes when the clubs start to get interesting. The bar staff are very easy on the eyes.
You can also sit outside on the terrace and do some people watching. Soho is one of the best places on earth for people watching, incidentally.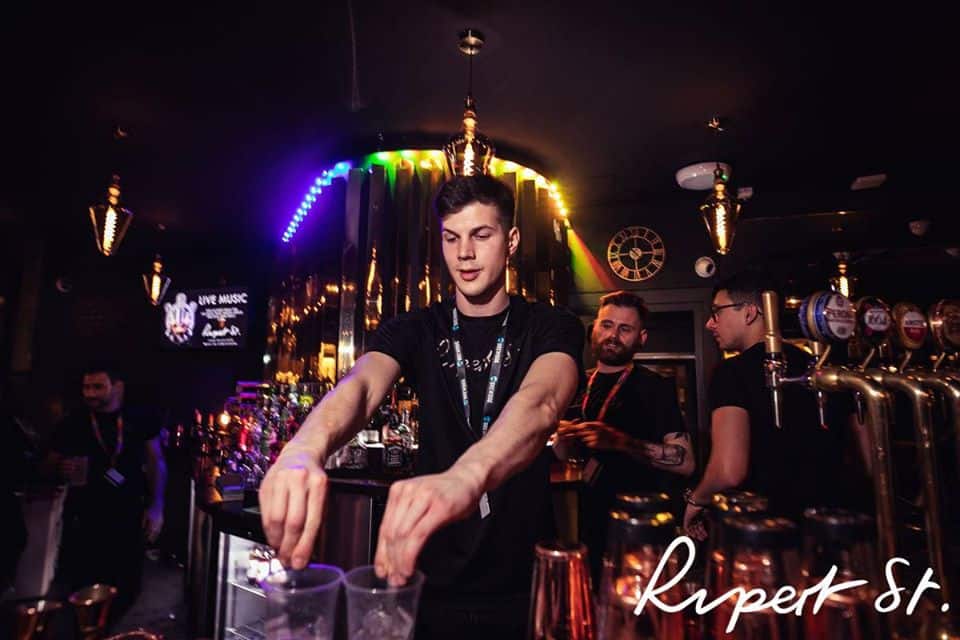 Located on Rupert Street, this is one of the most happening gay bars in Soho. The bartenders tend to wear vests and attract rather a lot of attention. It's always packed in the evenings, but daytimes can be quieter. Rupert Steet is also a good choice for pre-theatre cocktails. Happy hour runs from 12-8pm - so that's eight happy hours in a row.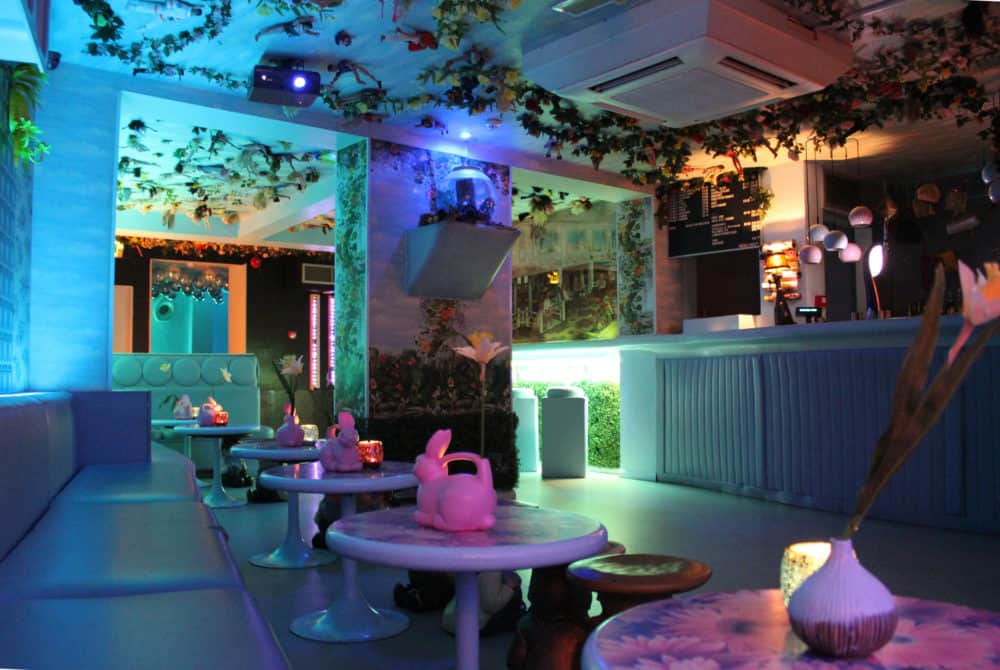 One of our favorite gay bars in Soho, it's well worth a visit if you can find it! Friendly Society is a basement bar. Soho was once the native home of basement bars, many of which were morally dubious. Back when licensing laws were more punitive, bars had to close earlier. Some Soho drinking dens became "members" clubs rather than public houses. They were permitted to stay open later - many of them were basement bars. Out of sight out of mind, you see. Today's Soho is very different. The Friendly Society is chic and a magnet for well-dressed people. It's a great choice for a gay night out in Soho.
Join the Travel Gay Newsletter
More Gay Travel News, Interviews and Features
The Best Tours In London
Browse a selection of tours in London from our partners with free cancellation 24 hours before your tour starts.
The best experiences in London for your trip